Posted on October 16, 2023 at 2:21 am
Georgia and I were honored with this year's Inspire Award by the folks at the Foundation for New American Musicals, and we decided to bring some friends along to help us celebrate (and sing some of our songs) on a very warm October afternoon by the ocean.
FNAM came to life just as Georgia and I moved to Los Angeles twenty years ago, and it's been thrilling to watch this vitally important organization grow and thrive. We're so delighted to have been part of its history and to help it move forward into a new era. Congratulations to Bob Klein, Linda Shusett, and our co-honoree Marcia Seligson for their dynamic leadership and vision and passion.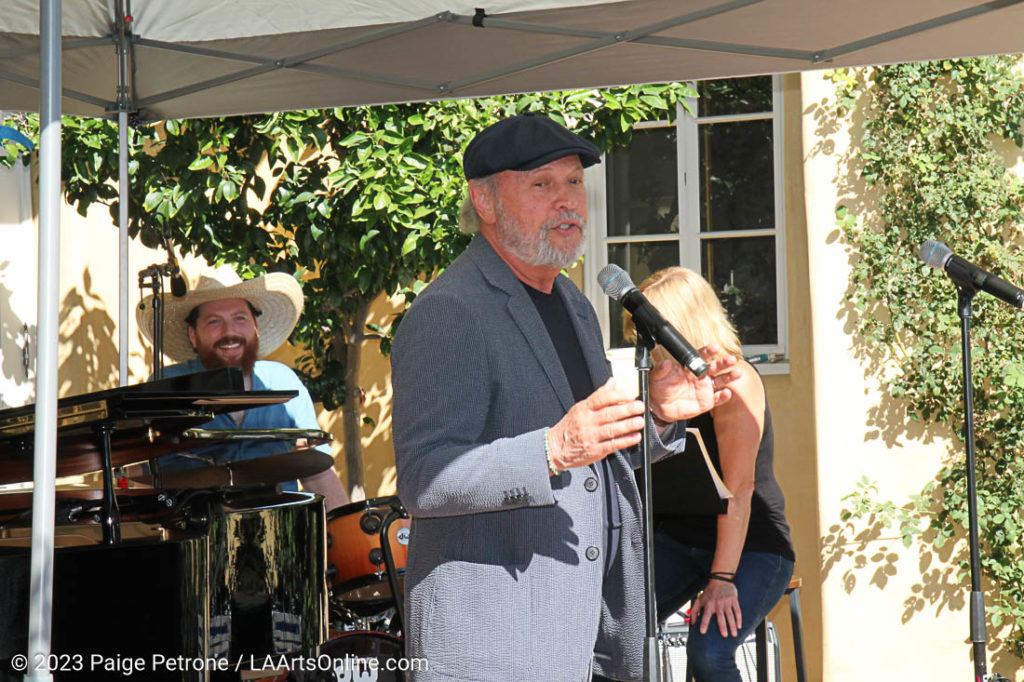 Introduction by Billy Crystal
Therese Curatolo: ANYWHERE BUT HERE from Honeymoon In Vegas (music and lyrics by JRB)
Wayne Brady: WONDERING from The Bridges of Madison County (music and lyrics by JRB)
Anastasia Barzee: IT ALMOST FELT LIKE LOVE (music and lyrics by Georgia Stitt)
Chris Mann: SONNET XXIX (music by Georgia Stitt, poem by William Shakespeare)
Cheeyang Ng: YU JI from Farewell My Concubine (music and lyrics by JRB)
Ashley Argota: MAYBE IT'S ME (music and lyrics by Georgia Stitt)
JRB: HOPE from How We React and How We Recover
JRB & Georgia Stitt, piano
Trey Henry, bass
Jamie Eblen, drums
Linda Taylor, guitar