Posted on November 6, 2023 at 1:51 am
It's been 12 years since my last trip to Indianapolis and things have sure changed. The Cabaret's new purpose-built venue is a wonder, a great room for making and listening to music, with a fantastic piano, great sound, excellent facilities, fantastic accommodating folks running the place, and glorious food!
It was a perfect place to bring the wondrous Bonnie Milligan for our first out-of-town concert together, especially since she grew up in the Midwest and her friends and family were able to come cheer us on for our two (two!) completely sold-out shows. It was also my first chance to play with Bonnie since she won the Tony Award for her sensational performance in Kimberly Akimbo! (And thank you to the folks at that show who gave Bonnie the weekend off so she could come perform with me!)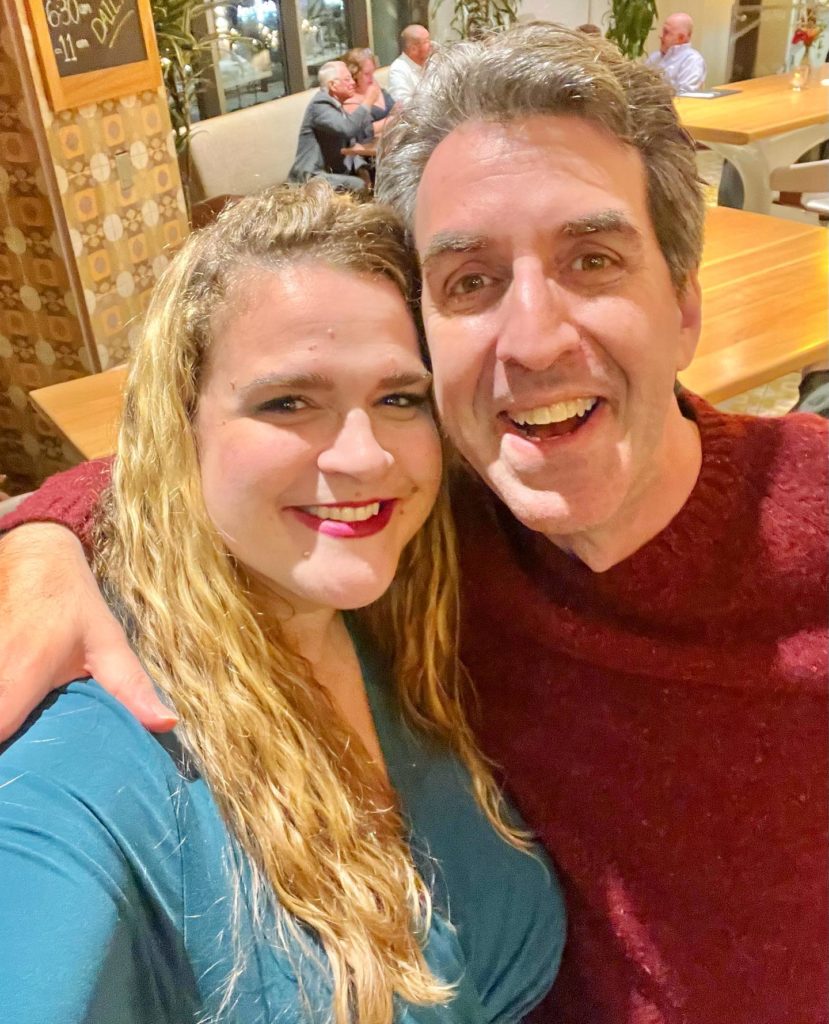 This weekend was also the first opportunity I've had to play with my New York band since we did a concert in Florida this past January. Ten months is TOO LONG to go without playing with Gary and Randy. I've missed them so much and it was a real joy to get to make noise with them again. (I'm very grateful to have been able to drag Jamie around for my West Coast concerts this year!)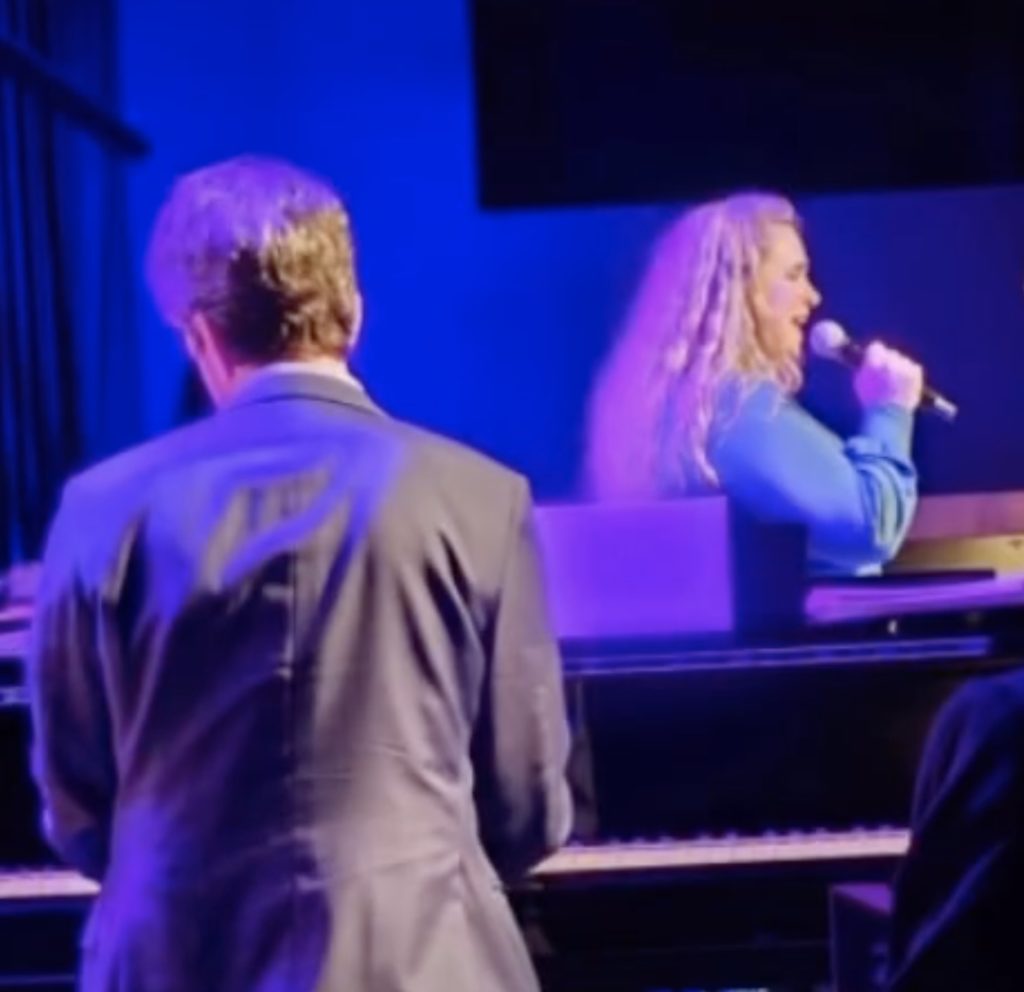 Right now is a very difficult time to ask people to show up and be celebratory and festive; it's particularly challenging if you're Jewish, as Gary and Jamie and I are. I wanted to make sure that I made space in the room for that feeling. What I think is the most personal aspect of my work, what feels most honest about it, is its acknowledgement of the world's complexity. There are no simple solutions, but we must make room for all the sounds, even the ones that initially might not seem to fit. Thanks to the wonderful crowds who came out to see us in Indy and were able to absorb that swirl of emotions. I'm very lucky to get to do what I do.
HOPE from How We React and How We Recover (2018)
SHIKSA GODDESS from The Last Five Years (2002)
IT ALL FADES AWAY from The Bridges of Madison County (2013)
HALLOWED GROUND from How We React and How We Recover (2018)
BONNIE: AND I WILL FOLLOW from Songs of Jason Robert Brown (2003)
BONNIE: YOU DON'T KNOW THIS MAN from Parade (1998)
BONNIE: CASSANDRA from The Connector (2024)
FIFTY YEARS LONG from How We React and How We Recover (2018)
INVISIBLE from How We React and How We Recover (2018)
I LOVE BETSY from Honeymoon In Vegas (2014)
THE SHED SHACK from Midnight in the Garden of Good and Evil (2024)
BONNIE: STILL HURTING from The Last Five Years (2002)
BONNIE: A SUMMER IN OHIO from The Last Five Years (2002)
BONNIE: MR HOPALONG HEARTBREAK from Urban Cowboy (2003)
ZOHRA'S PHILOSOPHY from Untitled New Musical (2023)
WAIT TIL YOU SEE WHATS NEXT from How We React and How We Recover (2018)
ALL THINGS IN TIME  from How We React and How We Recover (2018)
JRB: piano, vocals
Randy Landau: bass
Jamie Eblen: drums
Gary Sieger: guitar
Bonnie Milligan: guest vocals