Posted on April 25, 2016 at 3:41 pm
I don't think there could have been a better way to spend the second night of Passover than at SubCulture with my sensational band, a full horn section, and the gorgeous and wonderful Lindsay Mendez.
I started the evening raising a glass of Manischewitz (ugh) and leading an audience sing-along to the Pesach classic, "Dayenu," set to a merengue rhythm. I brought two brand-new songs, one from The Connector and one aimed directly at the National Rifle Association. Lindsay transcendently sang my all-time favorite Joni Mitchell song, featuring one of Todd Reynolds's most lyrical solos. And the horn section blasted through "Melinda" with me – twice, in fact, since I couldn't resist hearing the chart a second time. (And Todd's solo the second time through, 34 measures of maniacal tremolo, was historic.)
Since Eblen is off playing another show these days, we welcomed a fantastic new drummer to our crew, the smooth-as-silk-and-hard-as-nails Clint de Ganon; and the Caucasian Rhythm Horns featured three of my longtime noisemakers as well as first-time-at-our-rodeo legendary NY sax god Dave Riekenberg. Plentiful solos were taken by all!
It's true that Seplowitz didn't share the wine (thanks for nothing, Bill), but it was a fantastic night and it made me ever more grateful for the unbelievable SubCulture family that we've all created. Thanks to Marc, Steve, Bundy and James and everyone else who makes it such a special experience every single month. This was our 13th concert in this residency, and every single one has been a tremendous gift. See you May 15th!
Dayenu Merengue
No Way Now (2010)
Moving Too Fast from The Last Five Years (2002)
Lindsay Mendez: Anywhere But Here from Honeymoon In Vegas (2015)
Lindsay Mendez: I'm Watching You from The Connector (2016) (world premiere)
Lindsay Mendez: Cactus Tree (Joni Mitchell, 1967)
Low Morals and High Prices adapted from The Trumpet of the Swan (2009)
When You Say Vegas from Honeymoon In Vegas (2015)
A Song About Your Gun (2016) (world premiere)
Lindsay Mendez: All Things In Time (2010)
Lindsay Mendez: I Can Do Better Than That from The Last Five Years (2002)
Caravan of Angels (2010)
Wait 'Til You See What's Next from Prince of Broadway (2015)
Lindsay Mendez & JRB: Brand New You from 13 (2008)
Melinda (2015)
encore: Someone To Fall Back On from Wearing Someone Else's Clothes (2005)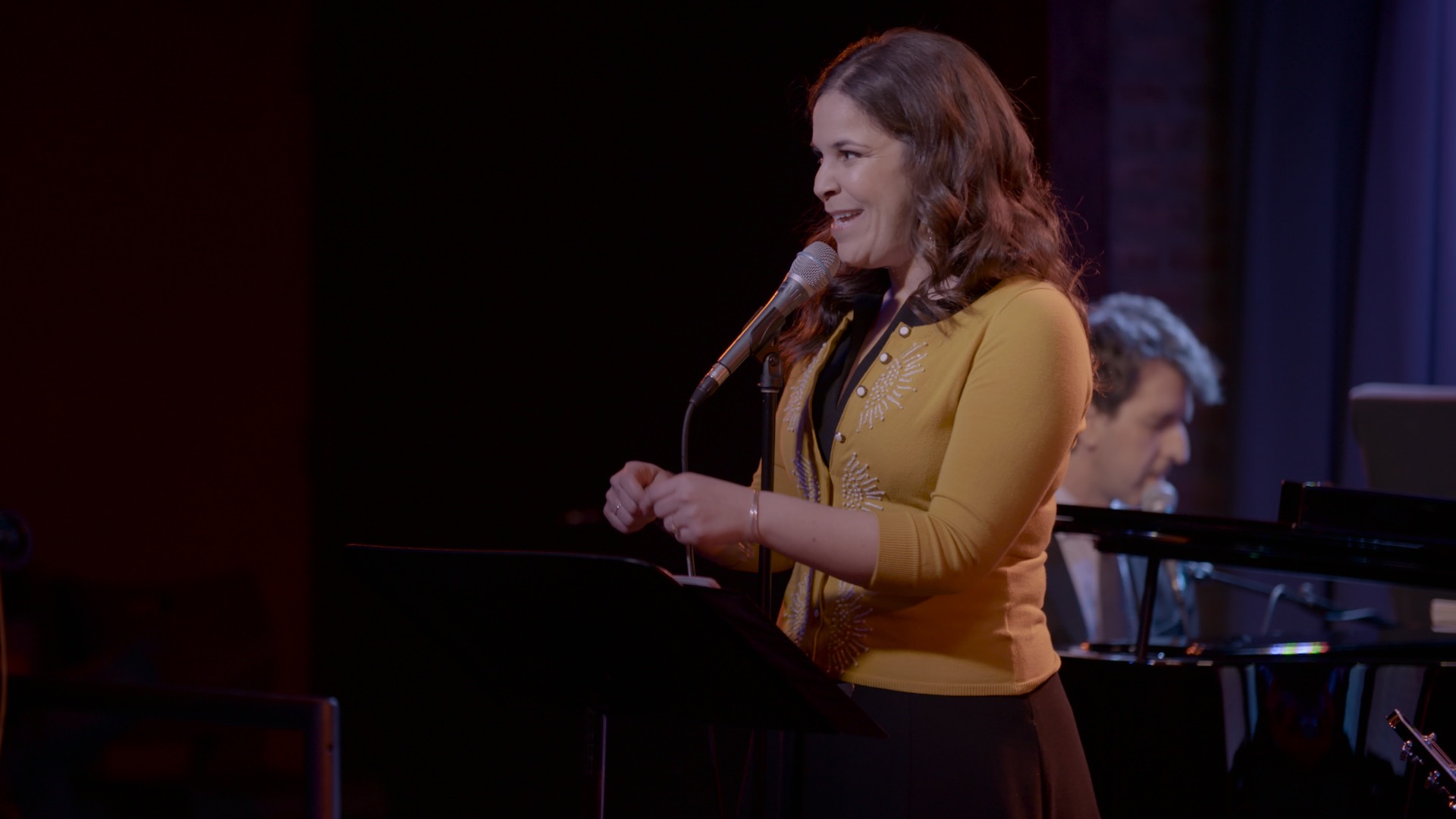 Piano & vocal: JRB
Vocal: Lindsay Mendez
Violin: Todd Reynolds
Guitar: Gary Sieger
Bass: Randy Landau
Drums: Clint de Ganon
Trumpet: Jami Dauber
Flute, Alto & Tenor Sax: Dave Riekenberg
Clarinet, Tenor & Baritone Sax: Rob DeBellis
Trombone: Clint Sharman