Posted on May 17, 2016 at 1:18 am

A night of joy and grace. After the amazing response to the April concert, I knew I wanted to go in an entirely different direction for this one, so I stripped the band down to a trio, and we all had the gift of being joined by one of the true lights of the musical theater, La Chanze.

The night before this show, I had the privilege to attend a concert by one of my favorite pianists, the astounding Fred Hersch, whose guest was my friend, the wonderful Kate McGarry. What I saw watching and listening to those two longtime collaborators was something of a miracle – there was so much trust and so much connection in their music-making. (They did a version of Billy Joel's "And So It Goes" that has to be heard to be believed. It destroyed me.)

So I woke up Sunday inspired and excited to make similar magic with my own longtime collaborators – Randy Landau, who's been playing with me since 1993 and whose distinctive sound and virtuosity graces so much of my work; and Todd Reynolds, who I've known since I was in college and whose diverse and comprehensive musical palette leads us down thrillingly unexpected avenues. All the songs in the concert were reconsidered and re-arranged to leave us room to stretch out, to respond to each other, to explore. And Todd augmented his violin with an extensive electronic setup, allowing him to include all manner of loops and effects in the course of his improvisations. Todd also took the stage to do a solo improvisational piece, a groovy amalgam of Steve Reich, Brian Eno and Stevie Wonder.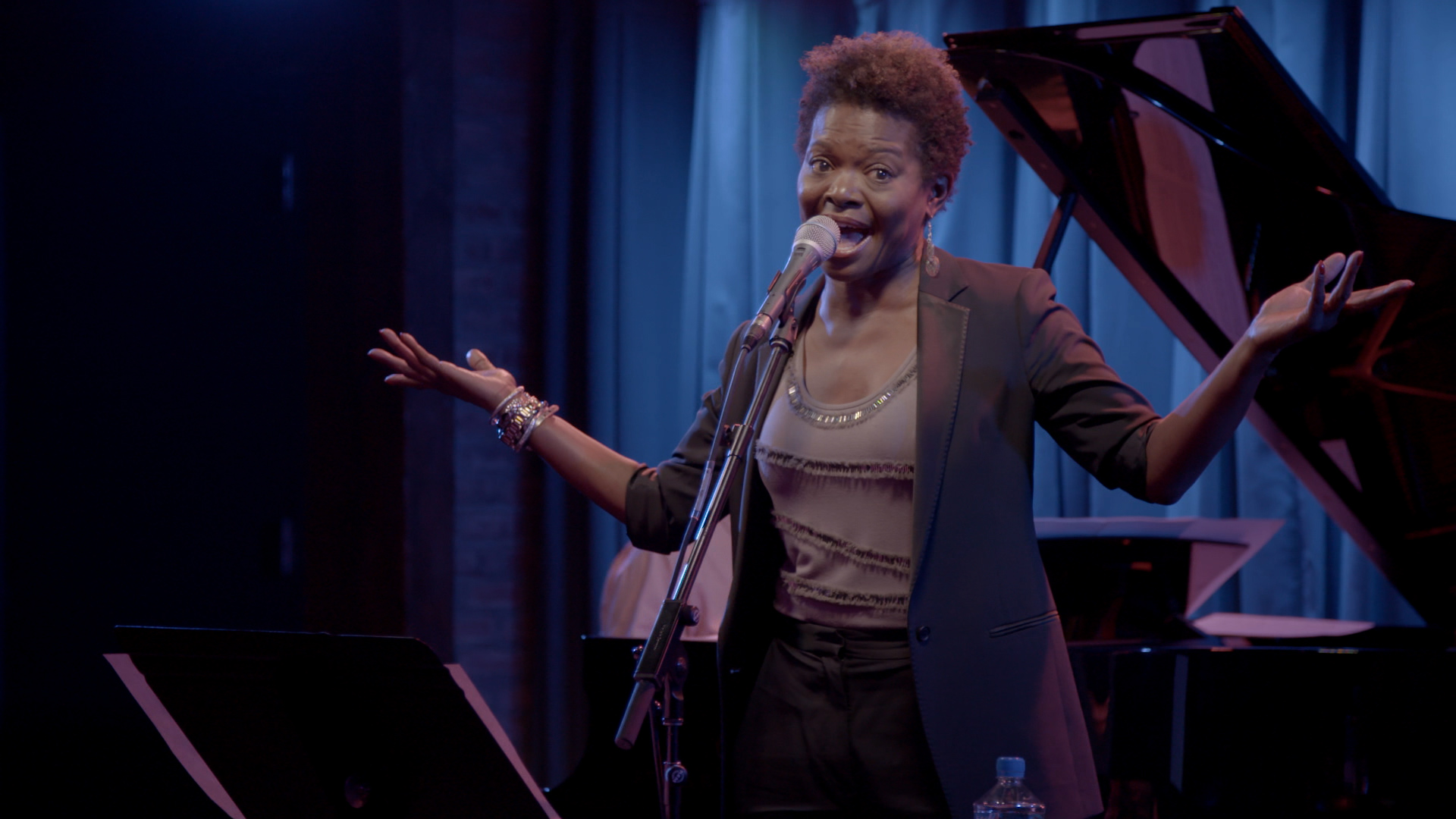 Then there's the story about La Chanze. In 1990, while visiting NYC (I was teaching in Miami that year), I noticed a listing in the Times for a new musical at a tiny theater in midtown. I managed to get two tickets even though the performance was supposedly sold out, and I sat in the last row at Playwrights Horizons, knocked out by the incredible power of Lynn Ahrens and Stephen Flaherty's score for Once On This Island, as well as Graciela Daniele's simple, sparkling staging, and an unbelievable cast. I remember grabbing the arm of the person sitting next to me about one minute into the opening number, my jaw wide open, thrilled to be in New York City in the presence of something miraculous. And at the center of that cast was La Chanze, a small woman with a smile full of possibilities and an enormous voice. I was enchanted, and I have stayed that way for the twenty-six years since then, during which I've gotten to play piano for La Chanze a couple of times but never really been able to make a serious musical connection.

I happened to bump into La Chanze two weeks ago, and I immediately knew that I had to ask her to be part of the SubCulture show. Luckily for all of us, she was available and happy to join us. She brought incredible soul and musicality to three of my songs (including a new arrangement of "Another Life" that my friend referred to as "a Gymnopédie"), and then as a bonus (really a favor to me), she agreed to do "Waiting For Life," her opening number from Once On This Island, and she sounded as incredible as ever. I don't show my theater geek side very often, but getting to play that song while she sang it was pretty close to a dream come true. (And I suspect the audience felt that way too, given their response.)

La Chanze also was responsible for this month's cover song, a Latin-tinged version of Peter Gabriel's "In Your Eyes" that grew into an extended jam session. It was a very special night for me, perhaps the resolution of all my fruitless searches. As ever, I am so grateful to be at SubCulture every month sharing music with you all.
Next show: June 18, my Post-Tony Awards Broadway Extravaganza! Details coming soon!
Pretty Music from Parade (1998)
[revised lyrics from Songs of Jason Robert Brown (2003)]
The Hardest Hill (2016)
La Chanze: In Your Eyes (Peter Gabriel, 1986)
La Chanze: Another Life from The Bridges of Madison County (2014)
Wondering from The Bridges of Madison County (2014)
Todd Reynolds: Violin improvisation
King of the World from Songs for a New World (1995)
A Song About Your Gun (2016)
La Chanze: The Lamest Place In The World from 13 (2008)
La Chanze: Hear My Song from Songs for a New World (1995)
La Chanze: Waiting For Life (Lynn Ahrens/Stephen Flaherty, from Once On This Island, 1992)
Melinda (2015)

JRB: piano, vocals
La Chanze: vocals
Randy Landau: fretless bass
Todd Reynolds: violin & electronics