Posted on February 13, 2020 at 1:09 pm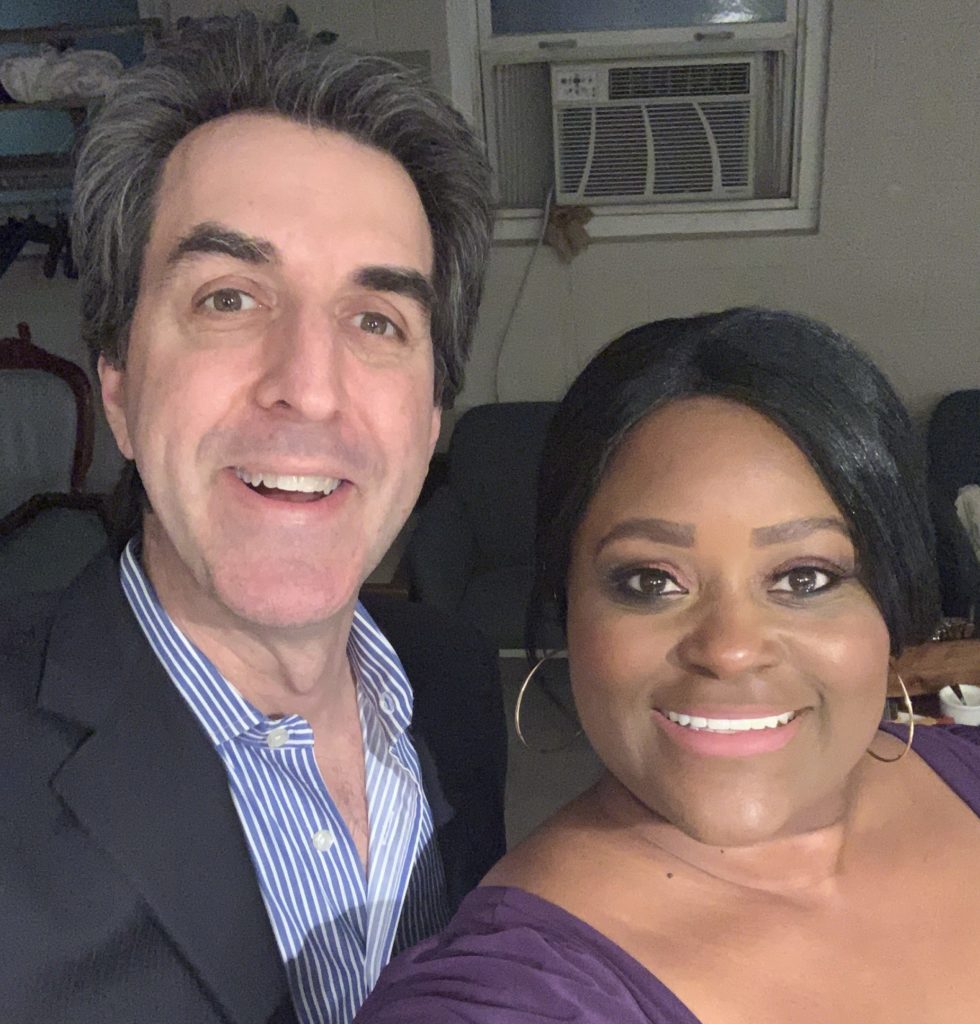 A gloomy, rainy Monday night in the middle of winter in a small college town in Eastern Pennsylvania turned into a wonderful chance to make some music, tell some stories, and listen to one of my favorite singers go to town on my songs.
Regular readers of this blog know about Nova Y. Payton, first from her appearance in a symphonic version of Songs for a New World in Washington DC in 2014, and then from her explosive, thrilling concert at SubCulture two years ago. Nobody sings like Nova! So when I got the call to come out to Misericordia and bring a guest singer, I knew exactly who I wanted. Luckily, she had the day off (she started previews the very next night for James Baldwin's The Amen Corner at Shakespeare Theatre Company in DC), and so we both traveled from opposite directions to meet at the beautiful Lemmond Theater on the Misericordia campus, where we had ourselves a magnificent time.
Thanks to Jeff Kelly, who invited us to be part of the Misericordia concert series this year, and to his whole staff, who took such great care of us! (And for anyone wondering how you can get a JRB concert somewhere near you, my booking agent Marc Kaplan is ready and waiting to set you up!)
Hope from How We React and How We Recover (2018)
I Love Betsy from Honeymoon In Vegas (2014)
It All Fades Away from The Bridges of Madison County (2014)
I Could Be In Love With Someone Like You from Wearing Someone Else's Clothes (2005)
Hallowed Ground from How We React and How We Recover (2018)
The Old Red Hills of Home from Parade (1998)
King of the World from Songs for a New World (1995)
NOVA: Get Closer from The Bridges of Madison County (2014)
NOVA: Stars and the Moon from Songs for a New World (1995)
NOVA: Invisible from How We React and How We Recover (2018)
Fifty Years Long from How We React and How We Recover (2018)
Wait 'Til You See What's Next from How We React and How We Recover (2018)
NOVA: All Things In Time from How We React and How We Recover (2018)
Moving Too Fast from The Last Five Years (2002)
JRB: piano, vocals
NOVA Y. PAYTON: vocals