Posted on March 18, 2018 at 4:08 pm
Four years ago, I went to Potomac, Maryland, to conduct a concert version of Songs for a New World. Among the 87 instrumentalists and 35 singers involved was a woman named Nova Y. Payton, who sang the most electrifying version of "The Flagmaker" that I had ever heard.  I made a mental note that if there were ever a reason to do that song in New York, I wanted Nova there to do it.
These are tough times in America. If you pay any attention to politics, and you should, you are aware that the country is adrift, splintered, flailing and lashing. In the midst of this chaos, when I look up and see strength and moral conviction, it is so often coming from black women – Maxine Waters, Ava duVernay, Kamala Harris, Oprah Winfrey, Gwen Carr, Ruth Simmons; the black women I know have responded to the crisis of our time with faith, resilience and resolve.  I wanted to celebrate that exceptional sisterhood, and so I invited Nova to come in from Washington DC and join three other magnificent artists at SubCulture for a night I called, unironically, "Black Women Will Save The World."
And so it happened that Nova left a beautiful baby girl at home to come to New York and sing her sensational version of "The Flagmaker" as well as a deeply felt "All Things In Time."  And the luminous Andrea Jones-Sojola (AJ, to those of us who know her and love her) left her own beautiful daughter on a Monday night to light up the room with a clarion "Christmas Lullaby," a loving "Fifty Years Long," and a jubilant and sparkling rendition of Ricky Ian Gordon's "Joy," a setting of Langston Hughes's poem.

And so it happened that Dr. Patrice E. Turner flew up to New York from her new job as Pastor for the Arts at Atlanta's historic Ebenezer Baptist Church to fellowship with us, starting the evening with a rollicking and "ruckus" "I Want Jesus To Walk With Me," delivering a powerful "Invisible," and taking over the piano and the stage in the middle of the show for a truly breathtaking musical sermon inspired by Mahalia Jackson.

And so it happened that my old friend NaTasha Yvette Williams agreed to spend her one night off from Broadway's Waitress away from her own exquisite children to come sing some Aretha, to wallop the blues in a new version of "Get Closer" that I wrote just for her, and to break every heart in the room with "Hope."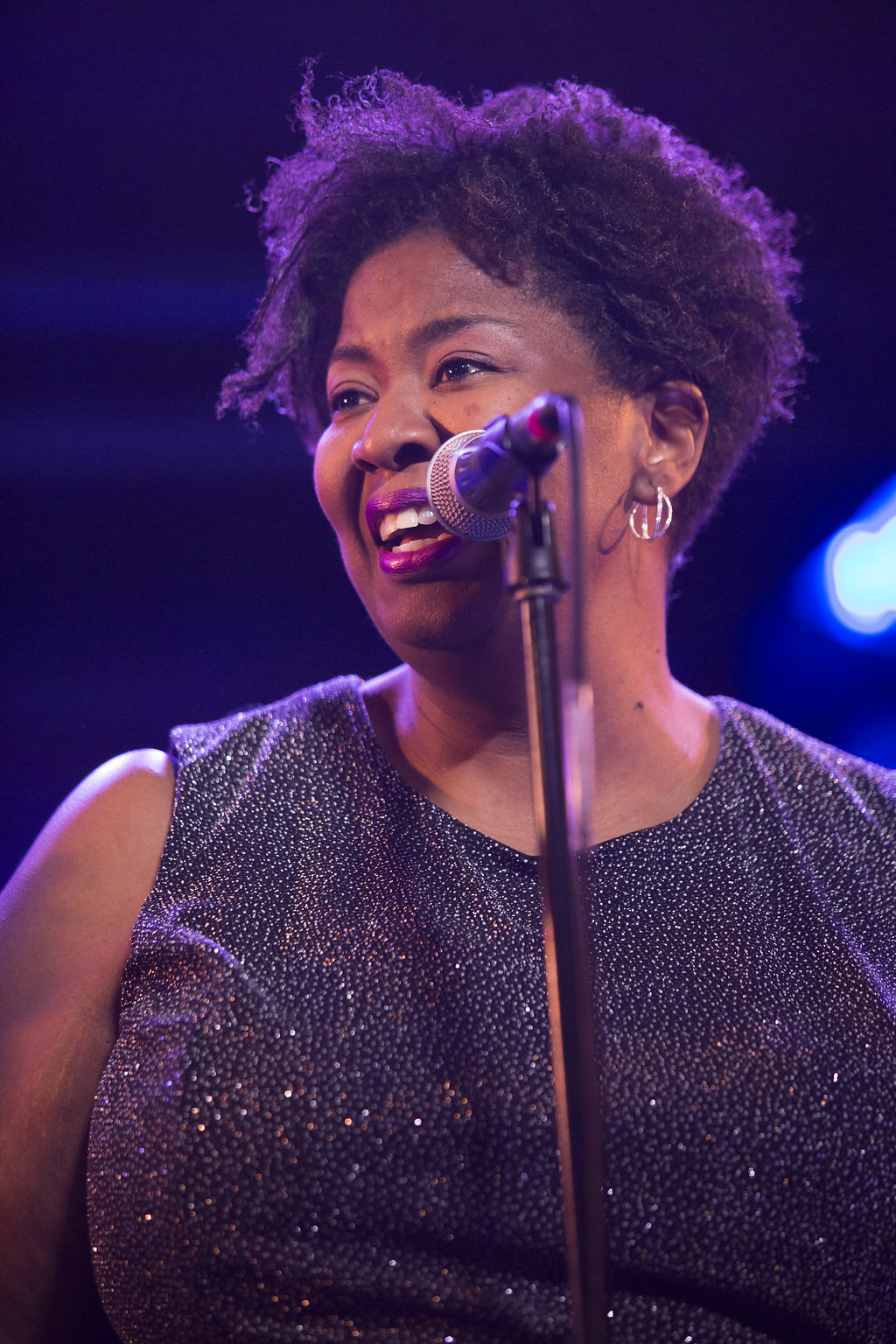 And so it happened that these four women gathered together and sang "Hear My Song," voices raised together and hearts connected.  And so it was, at last, that Nova motioned for everyone to get out of their chairs, and 200 people sang and danced along while these four amazing women belted out "I'm Every Woman."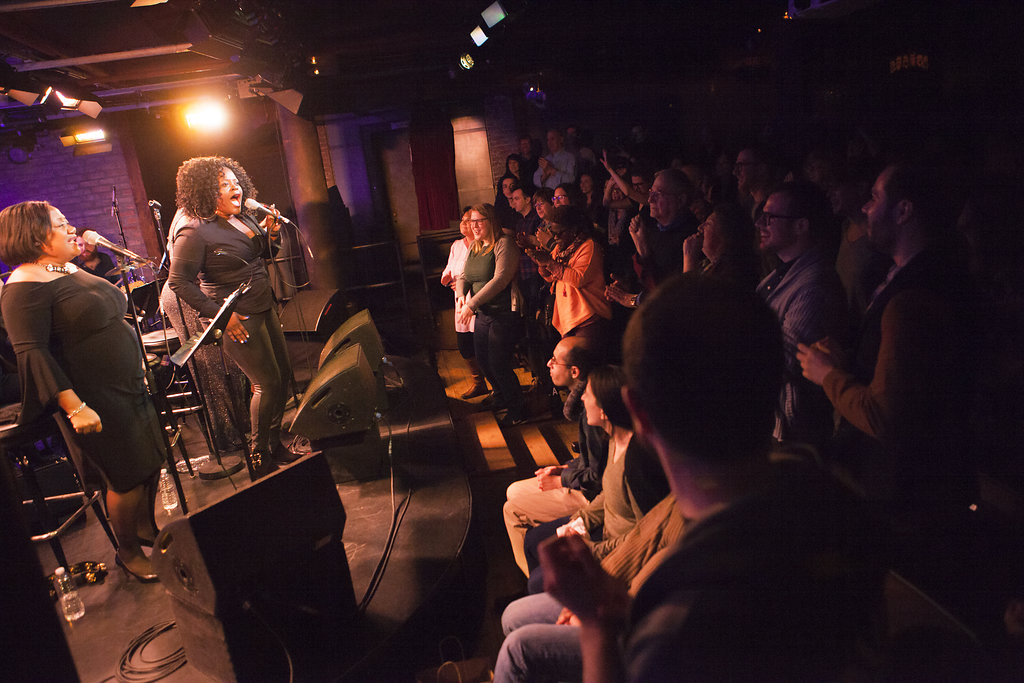 And so it happened that four friends of mine made the sacrifice of their families and their time so they could make music with me and my band and my beloved audience, and I was and am unimaginably grateful.  And as it turned out, so it happened that, for one night at least, black women saved the world. If you were there, you saw it happen.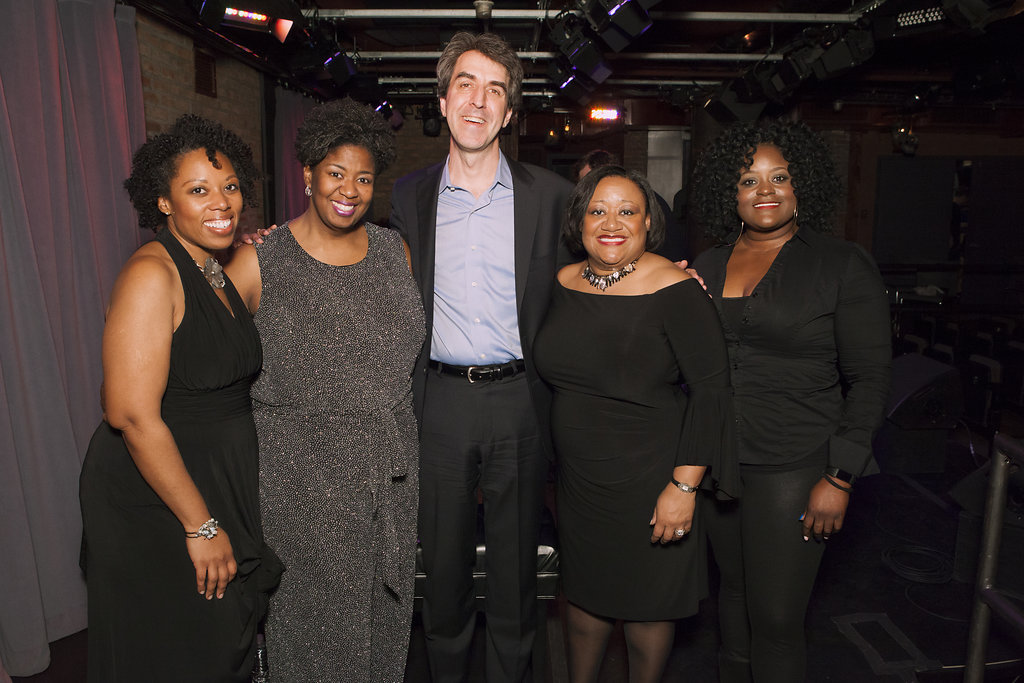 PATRICE: I Want Jesus To Walk With Me (traditional spiritual)
NATASHA & ALL: Spirit in the Dark (music and lyrics by Aretha Franklin, 1970)
AJ: Joy from Only Heaven (music by Ricky Ian Gordon, text by Langston Hughes, 1993)
JRB: Caravan of Angels (2010)
NOVA: The Flagmaker 1775 from Songs for a New World (1995)
NOVA: All Things In Time (2009)
PATRICE: Invisible (2016)
NATASHA: Get Closer from The Bridges of Madison County (2014)
AJ: Christmas Lullaby from Songs for a New World (1995)
AJ: Fifty Years Long (2015)
JRB: Song About Your Gun (2016)
PATRICE: Medley: If I Can Help Somebody (Alma Bazel Androzzo, 1945)/Yes, Jesus Loves Me (Anna Bartlett Warner and William Batcheler Bradbury, 1862)
NATASHA: Hope (2016)
ALL: Hear My Song from Songs for a New World (1995)
NOVA & ALL: I'm Ev'ry Woman (Nickolas Ashford and Valerie Simpson, 1978)
JRB: Melinda (2015)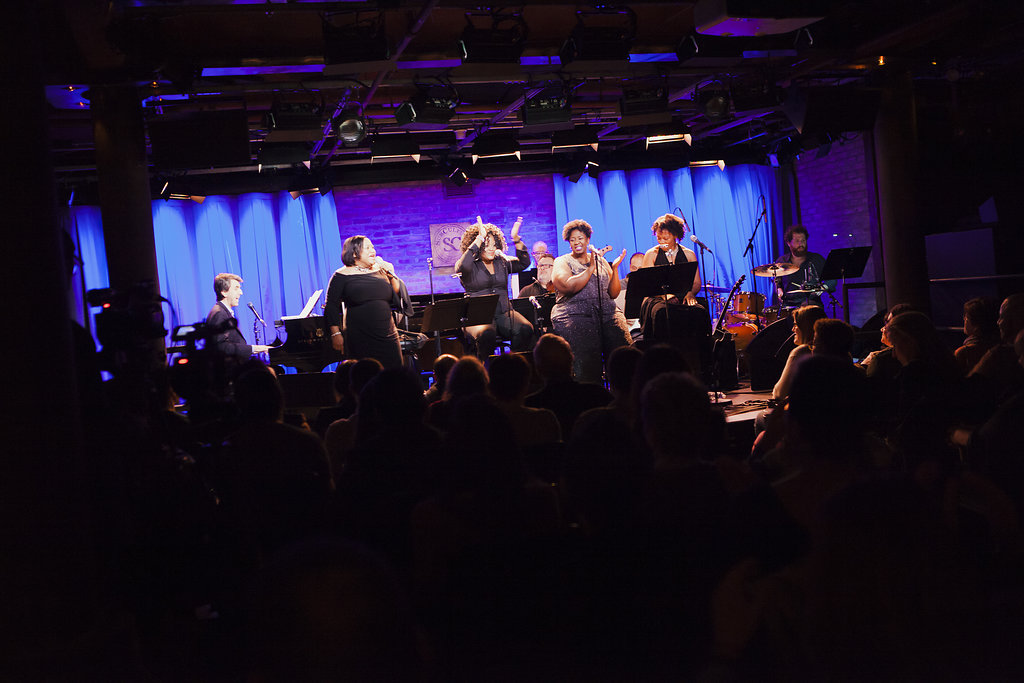 PIANO & VOCALS: JRB
VOCALS & PIANO: Dr. Patrice E. Turner
VOCALS: NaTasha Yvette Williams
VOCALS: Nova Y. Payton
VOCALS: Andrea Jones-Sojola
VIOLIN: Todd Reynolds
ELECTRIC & ACOUSTIC GUITAR: Gary Sieger
ELECTRIC & ACOUSTIC BASS: Randy Landau
DRUMS: Jamie Eblen
Next concert: April 25! Tickets and info here!