Posted on October 29, 2019 at 7:19 pm
Audition story #1: On January 9, 2006, we had our first auditions for a workshop production of 13 at the Mark Taper Forum in Los Angeles. A girl named Sara Niemietz came in – I had previously seen her on Broadway as a young Carol Burnett in a play that Hal Prince had directed called Hollywood Arms – and she opened her mouth to sing and knocked us all out with her voice. When she read the sides, she brought a real empathy and extraordinary warmth to the character. We loved her, we cast her, she played the role of Patrice in the workshop and was simply wonderful, she then played the role magnificently in the first production of the show in LA, but by the time we came to Broadway, she was already almost 16 and had simply aged out of the part. In the years since, I moved to NY but she stayed in LA and became a principal soloist with Postmodern Jukebox (you can hear her in about five thousand videos), and last year she released her first full-length album, the bluesy and heartfelt "Get Right," which you can get right … here. She has grown up into a ferocious artist, building on everything she already did sensationally as a teenager, becoming even more fearless musically and even more accessible emotionally. Finally, after thirteen years, we got to make music together again.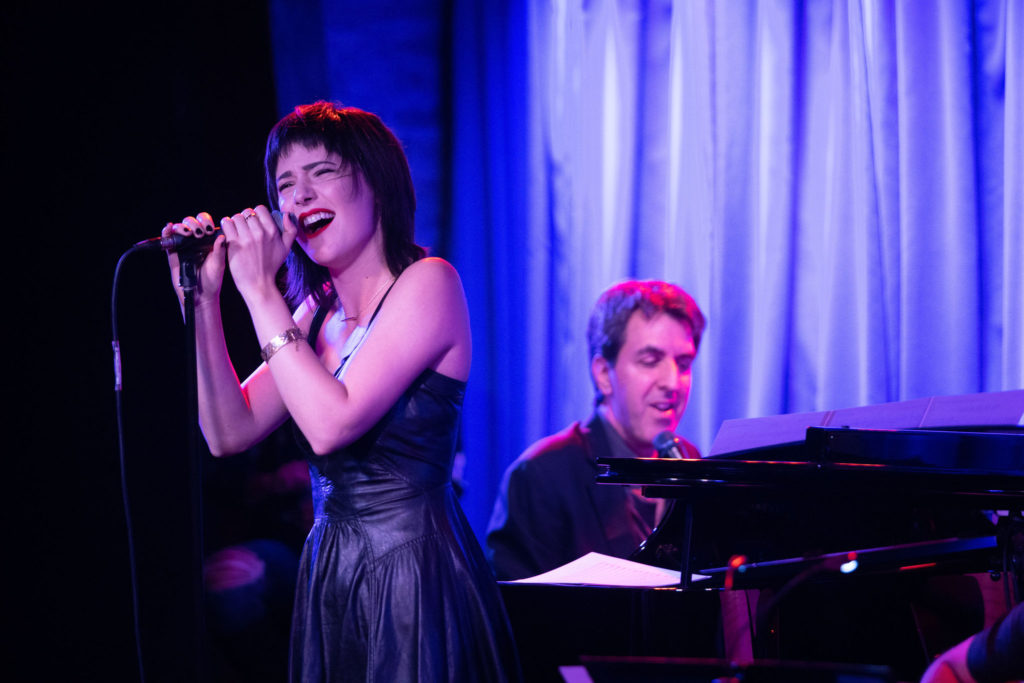 Audition story #2: On May 29, 2014, I had one of my favorite casting sessions ever. We were casting a vocal trio for an industrial show I was doing, and the three women in the trio all needed to be fierce musicians who were very comfortable with soul and gospel style. Thus I ended up in a room with eight of the most amazing singers in New York City, getting to hear them blend together and phrase together and tear it up on some admittedly very silly songs that I had written about insurance. At the end of the day, I picked the three that had the most exciting blend (really, any of the eight would have been fantastic) and anxiously waited to find out whether they would accept the job. Alas, the next day we found out that Ariana DeBose had just been offered to take over the role of the Leading Player in Pippin on Broadway and wouldn't be available. (While we ended up with an unbelievable trio, we also got rejected by another of our first choices, a girl named Adrienne Warren, who seems to be doing just fine.) I've always been bummed out that I didn't get to work with Ariana back then, and in the past six years, I've watched as she's taken over Broadway, with Hamilton, A Bronx Tale, and her Tony-nominated turn in Summer: The Donna Summer Musical, and just this summer, she filmed the role of Anita in Spielberg's remake of West Side Story. Finally, after six years, we got to make music together again.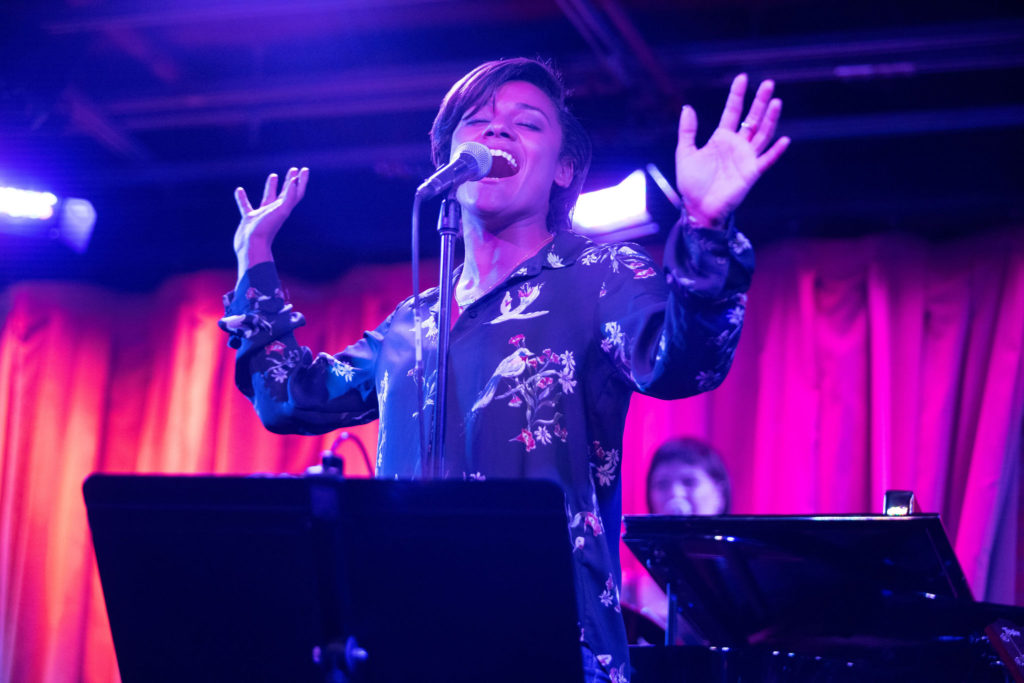 All I can say is: it was worth the wait. And bringing the two of them together turned out to be an even more joyful event than getting to know them separately. Watching them sing backup for each other, support each other, and push each other (and me!) into ever more thrilling musical flights was an absolute highlight of all of my years of doing this residency.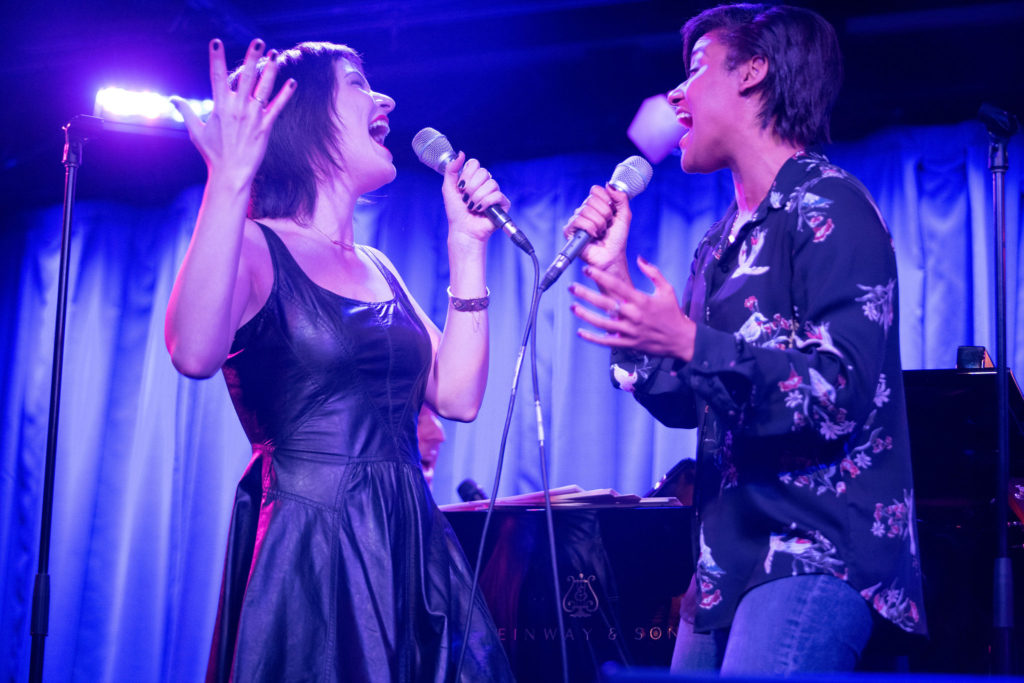 Everyone who sings at the residency gets asked if they want to do a cover – when Ariana texted me and said she wanted to sing Prince, I literally laughed out loud. And I asked Sara to sing one of her own songs, the gorgeous "Shine" from her new album.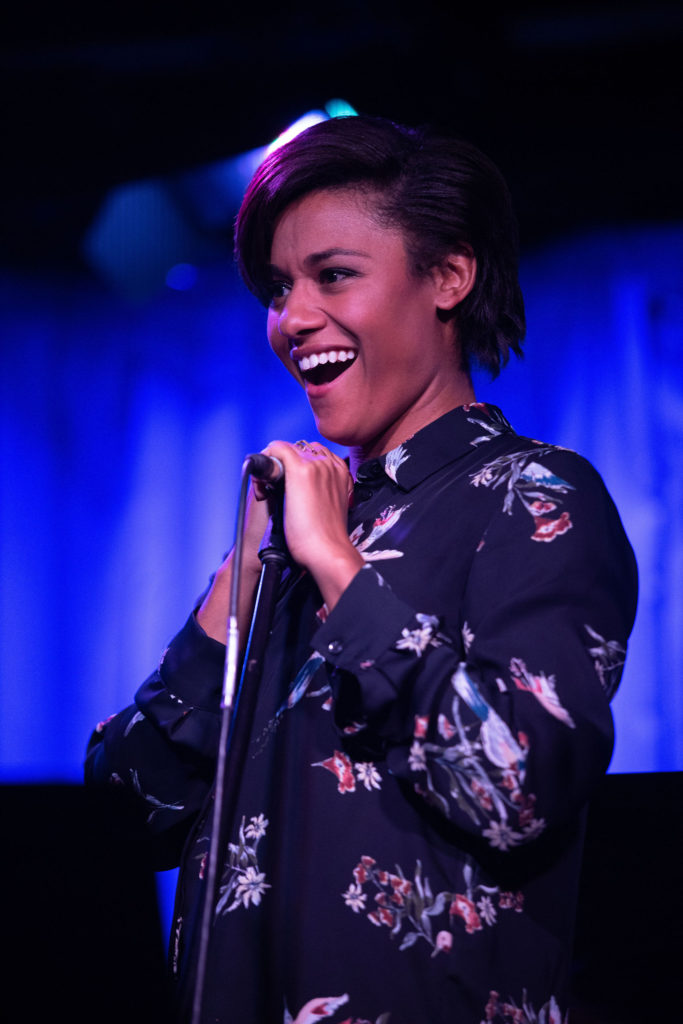 Of course Sara had to sing some 13, so she did the song I first heard her sing thirteen years ago, "What It Means To Be A Friend," and then a song her character never got to sing (but maybe should have), "Being A Geek." She duetted ecstatically with Ariana on "Brand New You," and it was so great during rehearsal that I actually stopped after the performance when everyone accidentally skipped a verse just so they could go back and do it the way we'd rehearsed it because I wanted the audience to hear that fantastic sound.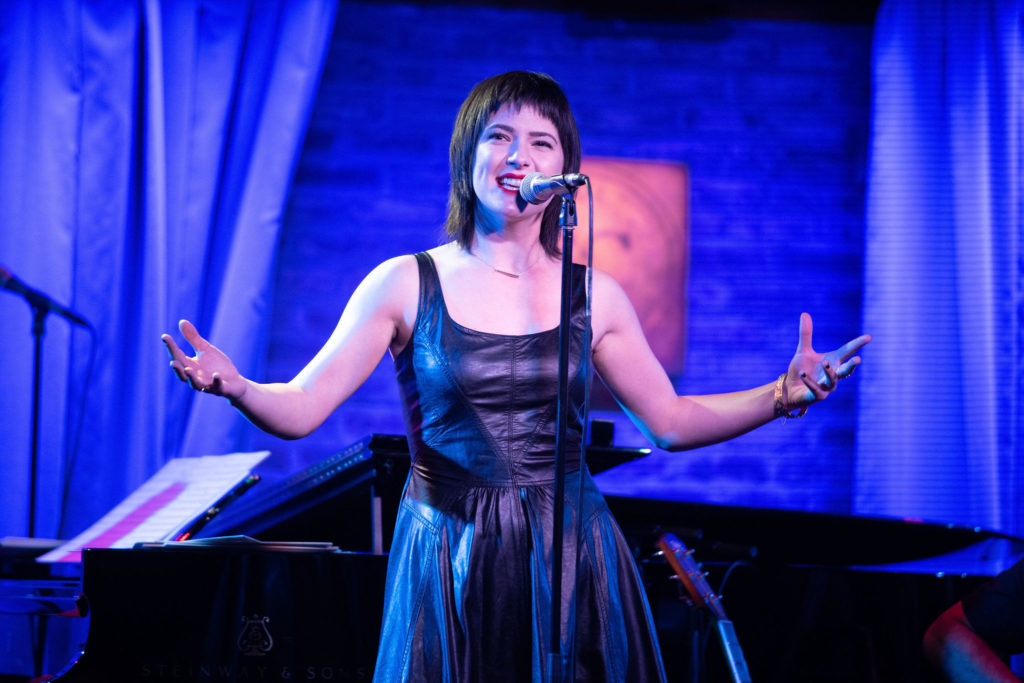 Ariana soared with "I Send My Love," and was heartbreakingly simple with "If I Told You Now" before tearing the roof off with a bravura "Invisible."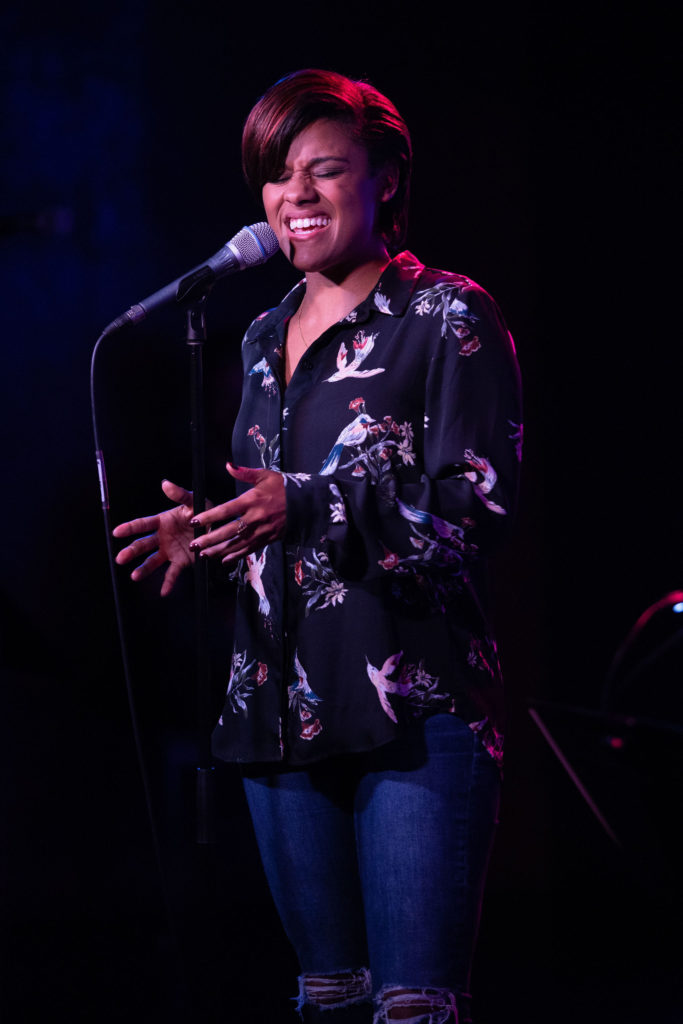 There was so much joy, so much music and so much love in that room. I hope I don't have to wait very long to do that again.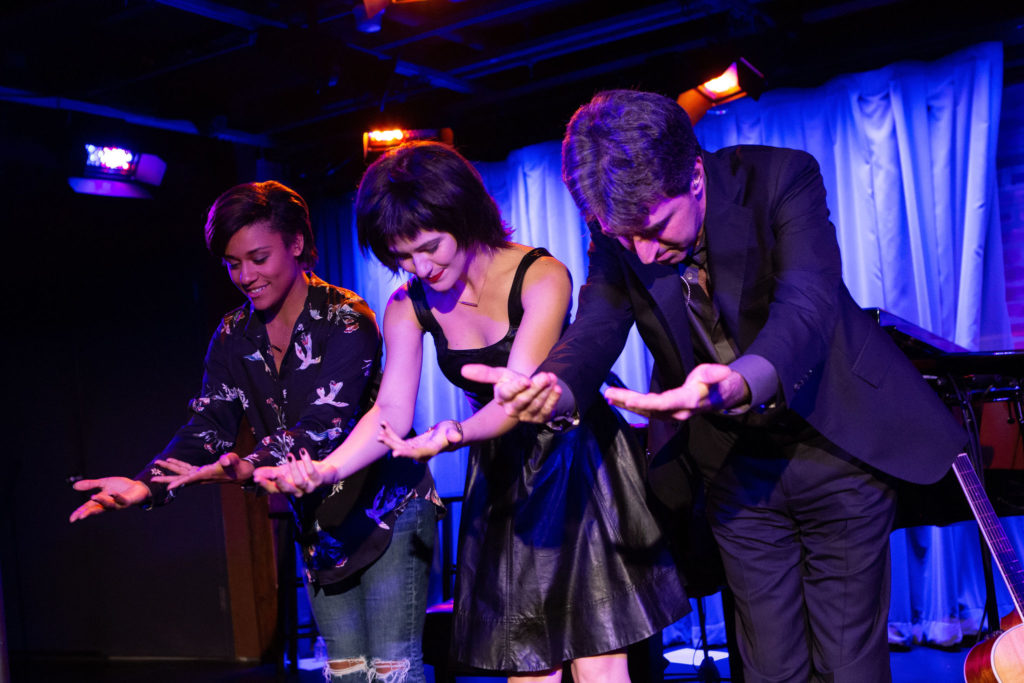 Long Long Road from Wearing Someone Else's Clothes (2005)
ARIANA: Kiss (music and lyrics by Prince, 1986)
SARA: Break Me Blues (2012)
SARA: What It Means To Be A Friend from 13 (2008)
Melinda from How We React and How We Recover (2018)
ARIANA: I Send My Love (2010)
A Song About Your Gun from How We React and How We Recover (2018)
SARA: Shine (music and lyrics by Sara Niemietz and W.G. Snuffy Walden, 2019)
SARA: Being A Geek from 13 (2008)
ARIANA: If I Told You Now (2003)
ARIANA: Invisible from How We React and How We Recover (2018)
ARIANA & SARA: Brand New You from 13 (2008)
Wait 'Til You See What's Next from How We React and How We Recover (2018)
All Things In Time from How We React and How We Recover (2018)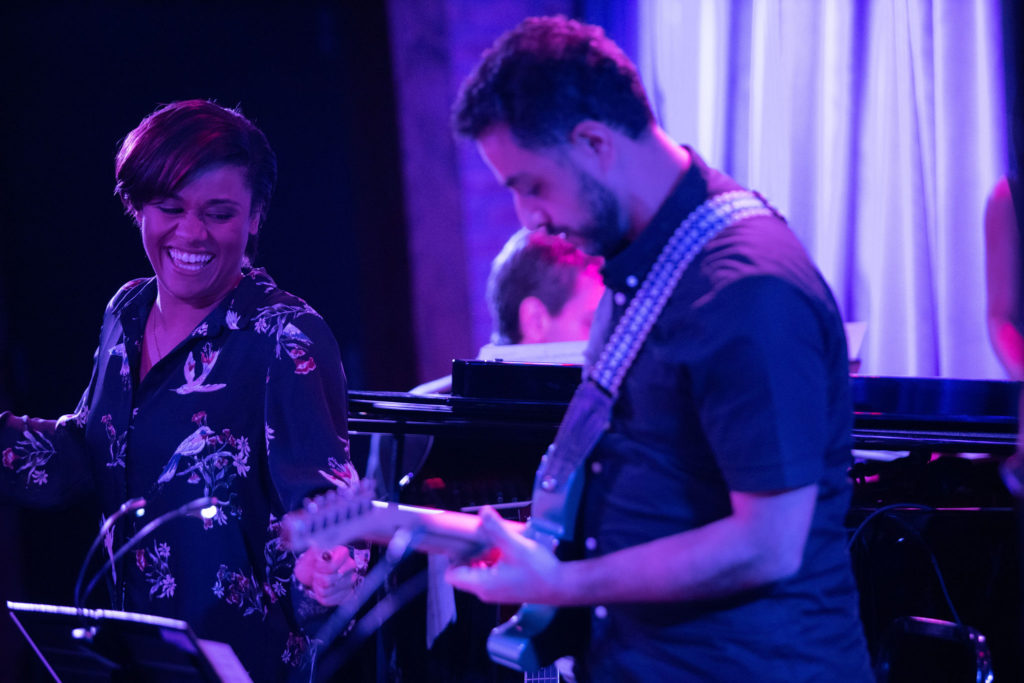 ARIANA DeBOSE: vocals
SARA NIEMIETZ: vocals
JRB: piano, vocals
HIDAYAT HONARI: guitar
GARY SIEGER: guitar
RANDY LANDAU: bass
JAMIE EBLEN: drums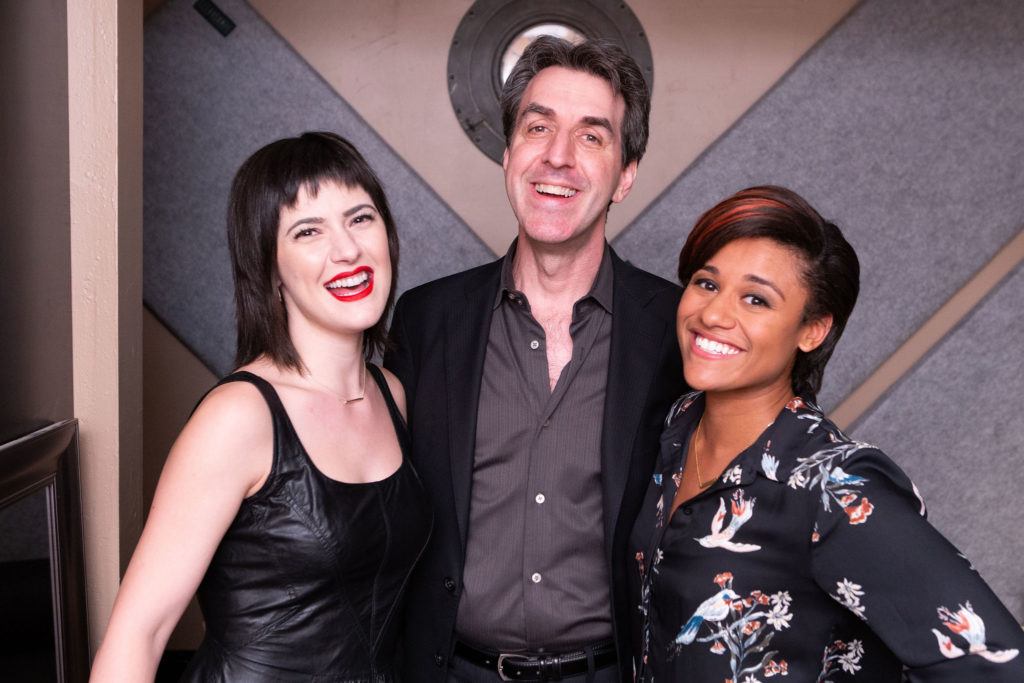 Next show: the legendary, magnificent BETTY BUCKLEY, for three performances! Some seats are still available!