Posted on April 3, 2019 at 12:02 am
There is truly nothing more thrilling more me than stepping on to the stage of a historic theater and getting to add my own music to all the glorious sounds that preceded me. As I've now done for the past several years, I got to spend spring break in London, working with some incredible musicians and singers, and this time I was honored to present my show at the Theatre Royal Haymarket, a magical building that's been hosting legends of the British theatre world since 1821.
Any trip to London is an opportunity to sing with the sensational Rachel Tucker, just nominated for an Olivier Award for her performance in Come From Away. Rachel is incapable of a false move or an unmotivated emotion; as far as I'm concerned, she is the consummate musical theater actor. In addition to reprising her scorching version of "Invisible" from last year's BBC concert, Rachel blazed through a song that was cut from The Bridges of Madison County.
I also got to make music with two amazing young singers, both astonishingly gifted. Carrie Hope Fletcher is already famous on Instagram and YouTube, but in person she is even more radiant – completely committed and entirely authentic, with a devastating belt that seemingly can do anything. She delivered the first British performance of "Cassandra" (a staple of my SubCulture shows), and an ebullient "Mr. Hopalong Heartbreak."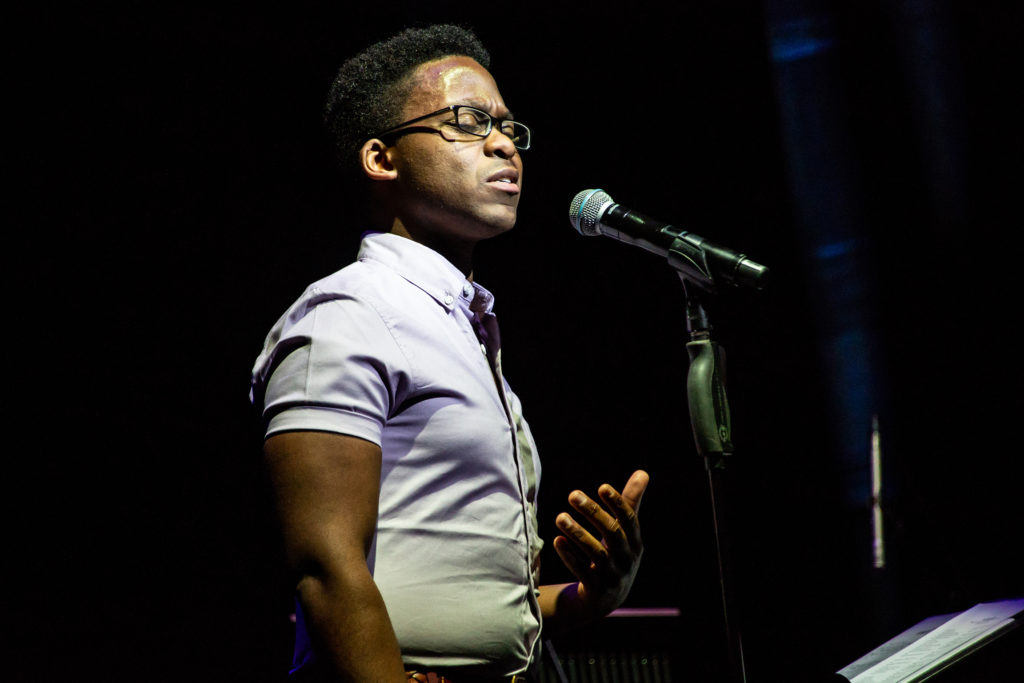 And then there's Tyrone Huntley, Olivier-nominated for his performance as Judas in Jesus Christ Superstar two years ago, and possessed of an otherworldly tenor drenched in passion. After a fearsome "King of the World," he offered a simple and heartbreaking version of "Someone To Fall Back On," and gave the entire audience the sense that they were discovering an exceptional new talent.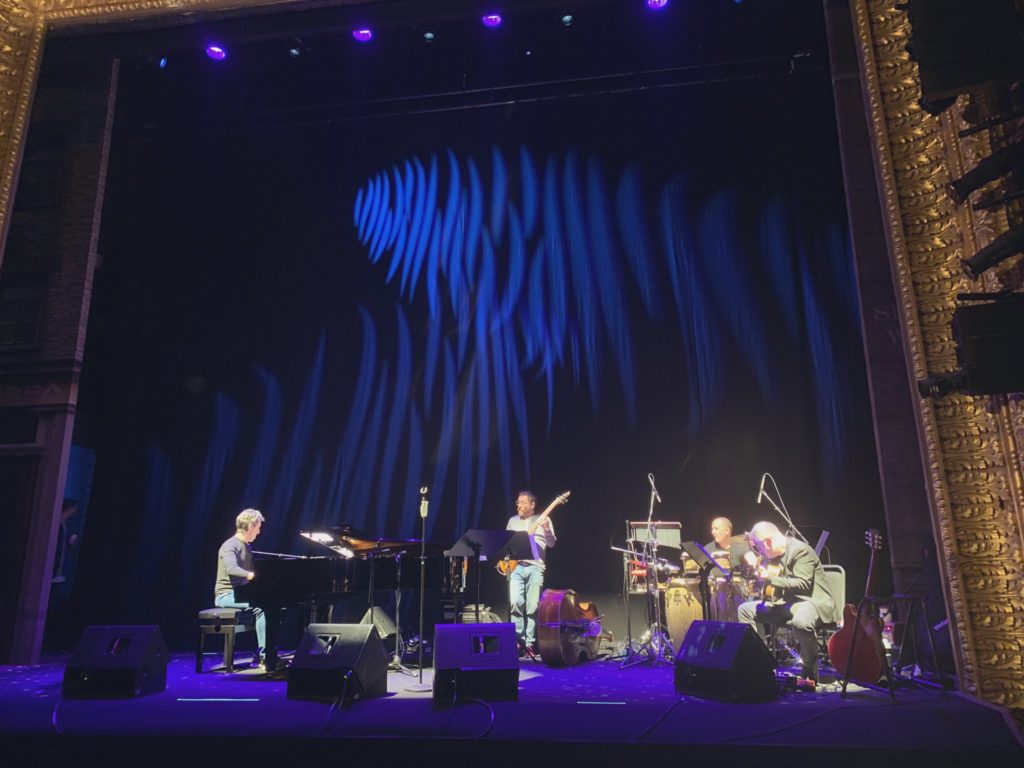 I loved my British musicians, Chris and Don and Adam, who had the unenviable task of learning all 19 songs and trying to recreate the sound of my beloved NY band in one three-hour rehearsal. I love working with players who have the appetite and the skills to rise to the impossible challenge.
I'm basking in the glow of an magnificent night, and already looking forward to whatever I do in London in 2020!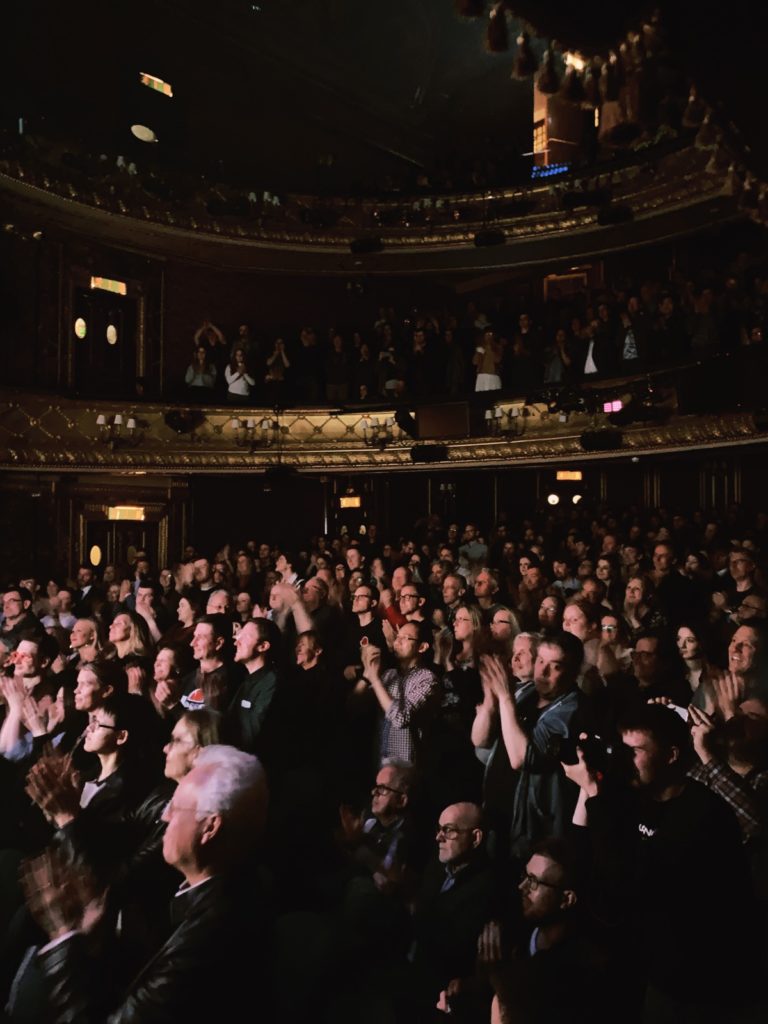 Hope from How We React and How We Recover (2018)
It All Fades Away from The Bridges of Madison County (2014)
Melinda from How We React and How We Recover (2018)
TYRONE: The Hardest Hill from How We React and How We Recover (2018)
TYRONE: King of the World from Songs for a New World (1995)
I Could Be In Love With Someone Like You from Wearing Someone Else's Clothes (2005)
RACHEL: Another Life from The Bridges of Madison County (2014)
RACHEL: You Don't Know This Man from Parade (1998)
RACHEL: Invisible from How We React and How We Recover (2018)
—
I Love Betsy from Honeymoon In Vegas (2015)
CARRIE: What It Means To Be A Friend from 13 (2008)
CARRIE: I'm A Part of That from The Last Five Years (2002)
CARRIE: Cassandra from The Connector (2019)
Fifty Years Long from How We React and How We Recover (2018)
RACHEL: He Forgave Me cut from The Bridges of Madison County (2014)
TYRONE: Someone To Fall Back On from Wearing Someone Else's Clothes (2005)
CARRIE: Mr. Hopalong Heartbreak from Urban Cowboy (2003)
Wait 'Til You See What's Next from How We React and How We Recover (2018)
Encore: All Things In Time from How We React and How We Recover (2018)
JRB: piano, vocals
Rachel Tucker: vocals
Carrie Hope Fletcher: vocals
Tyrone Huntley: vocals
Adam Goldsmith: electric and acoustic guitars
Chris Marshall: percussion
Don Richardson: electric and upright bass