Posted on August 15, 2022 at 2:55 am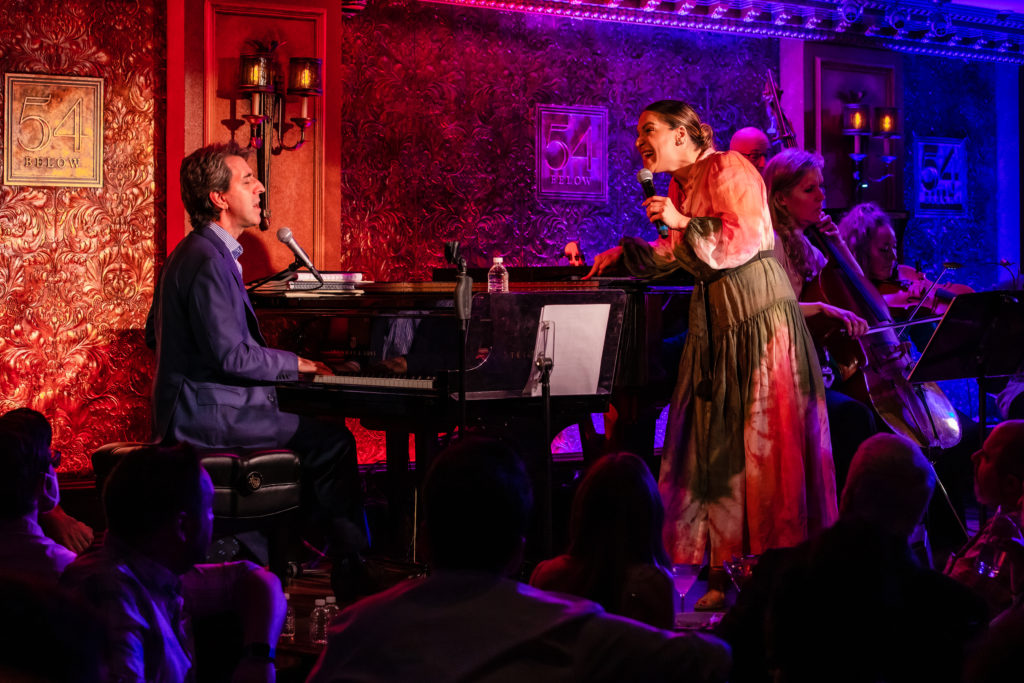 Shoshana Bean and I have been yodeling, complaining, cracking each other up and messing up lyrics together for about fifteen years now. We sang together at a wedding, we sang together at a benefit for a preschool. We sang together in Portland, in Dallas, in Indianapolis, in London, at the Library of Congress, on a private island for an audience of four. We sang together onstage with Stephen Sondheim. We were the oldest Jamie and Cathy in the history of The Last Five Years. She is the only person who has ever sung the only song I've ever written with the word "clitoris." She got her first Tony nomination for singing a score that I wrote. She has sung virtually every song I've ever written for the female voice and a healthy percentage of the ones I've written for the male voice. I love making music with Shoshana Bean. She puts up with me.
But we hadn't gotten to do anything since the pandemic, and so it was long overdue for us to make some music together. Thus it was that I brought together a group of extraordinary string players as well as my stalwart rhythm cats so that Sho and I could sing through all the hits on her night off from Mr. Saturday Night.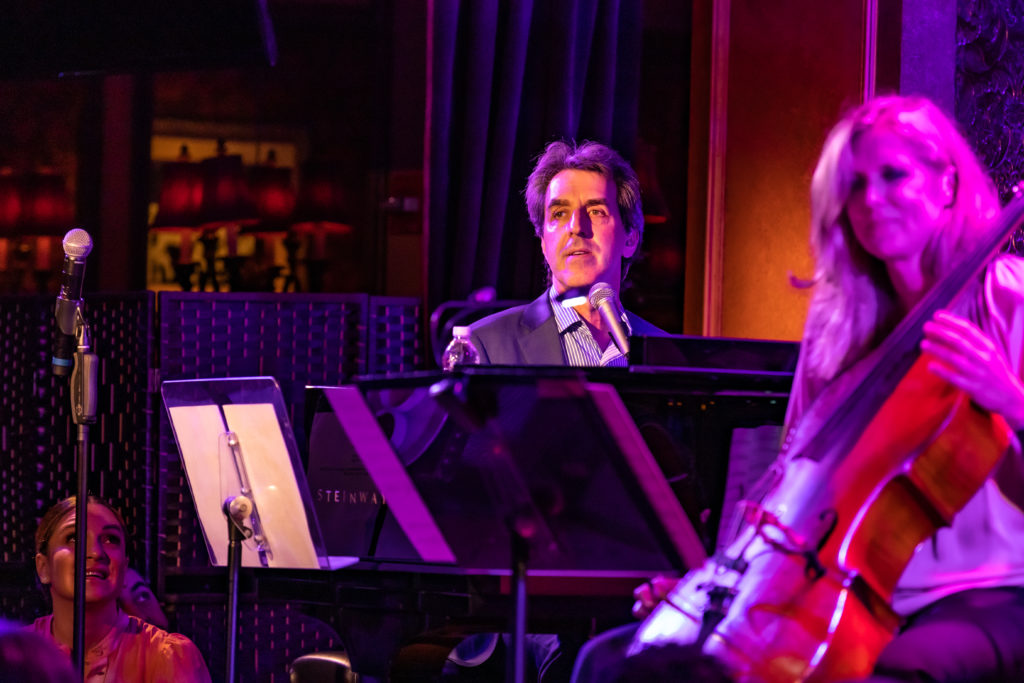 SHOSHANA: I Can Do Better Than That from The Last Five Years (2002)
SHOSHANA & JRB: I'd Give It All For You from Songs for a New World (1995)
I Could Be In Love With Someone Like You from Wearing Someone Else's Clothes (2005)
SHOSHANA: Another Life from The Bridges of Madison County (2014)
Wondering from The Bridges of Madison County (2014)
SHOSHANA: It All Fades Away from The Bridges of Madison County (2014)
This Is Not Over Yet from Parade (1998)
SHOSHANA: Cassandra from The Connector (2023)
Boat from Untitled New Project (2021)
SHOSHANA: Still Hurting from The Last Five Years (2002)
Wait 'Til You See What's Next from How We React and How We Recover (2018)
SHOSHANA: All Things In Time from How We React and How We Recover (2018)
Moving Too Fast from The Last Five Years (2002)
JRB: piano and vocals
SHOSHANA BEAN: vocals
GARY SIEGER: guitar
RANDY LANDAU: bass
TODD REYNOLDS: violin
KATHERINE LIVOLSI-LANDAU: violin
KIKU ENOMOTO: viola
MAIRI DORMAN-PHANEUF: cello
[Photos by DANNY KAAN and friend!]