Posted on June 5, 2022 at 10:45 pm
When Mr. Saturday Night opened on April 29 at the Nederlander, it marked the first time I've had a new full score on Broadway since Honeymoon In Vegas closed in 2015. Certainly there's been a lot going on in these seven years, but getting back on the Main Stem (and getting a Tony nomination to boot!) seemed like cause for celebration, and so I gathered the band, piled on the horns, brought along some new friends, and spent three nights at 54 Below singing and sharing what's coming next. I had two aims: 1) showcase some new material, and 2) have a seriously funky polytonal dance party.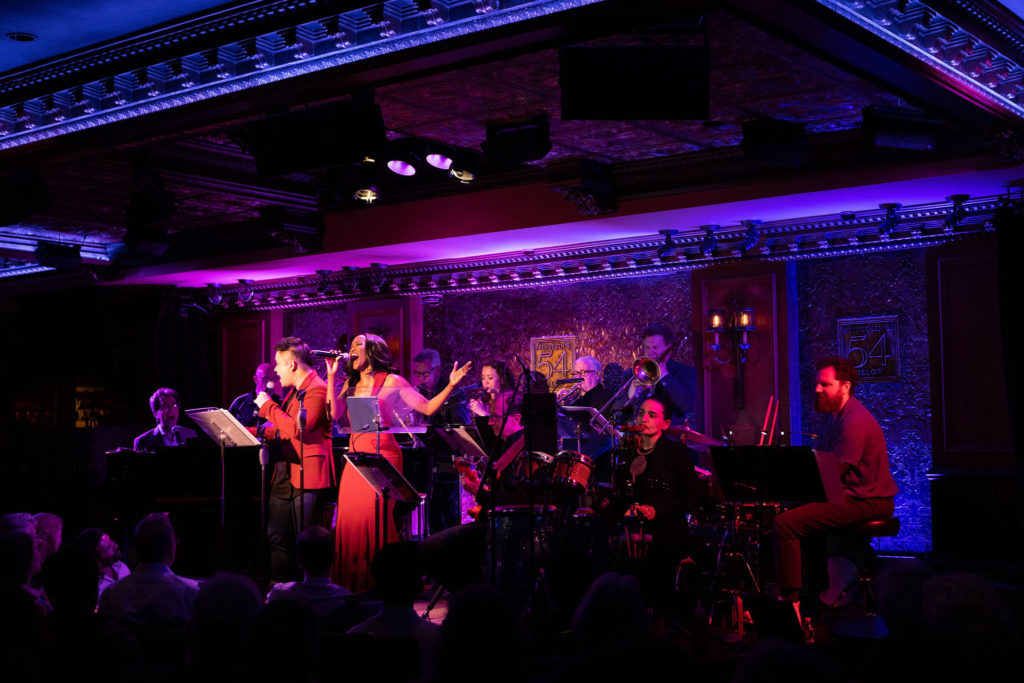 We started with the dance party! The first number was a second-line romp called "Step It Up To The Next Level" that I'd originally written for an industrial back in 2011. I don't usually rewrite old songs, but the groove was so good that I had to resurrect this one, now with new lyrics and lots of tasty solos for the horn section. Following that, the world premiere of a brand new booty-shaking merengue that I wrote when I got stuck at home with Covid right when previews started for Mr. Saturday Night. And then, to introduce the two amazing singers joining me, we performed a trio arrangement of "It All Fades Away."
The tentpoles of the night were songs from four upcoming shows I'm writing. Broadway producers like to have control over how and when their new shows are announced, and so I am obliged to omit key details like titles and character names from two of those shows, but I'll do my best to set things up. First, I sang a song from an upcoming show about a novelist on the verge of his fiftieth birthday. In this song, he is asked by an interviewer why he continues to write even when he has only garnered limited success; his response is that he thinks of writing as a boat which carries him through the world: "It's no magical cure and no perfect defense,/But at best I can hope that the world will make sense/When I climb in my boat/And float away." (Also featuring a gorgeous flugelhorn solo by Tony Kadleck.)
The next song is from a forthcoming musical based on Lillian Lee's astounding novel Farewell My Concubine. (The libretto is by Kenneth Lin and the director is Moisés Kaufman.) The novel (and subsequent film) follows the journey of two men, the leading actors of a Chinese opera troupe, from their teenage years at the end of the reign of Imperial China until their middle age during the Cultural Revolution. One of the actors, Dieyi, plays the star female roles, and has become famous for portraying Yu Ji, the concubine of the warlord Xiang Yu, in the Peking opera that gives the novel its title. Dieyi has trouble separating his real life from the role he plays, and in this song, he declares his devotion to his partner. Cheeyang Ng, an extraordinary writer as well as a glorious singer, brought this song to magnificent life, and I consider myself so lucky that I had such a sensational performance for this song's world premiere.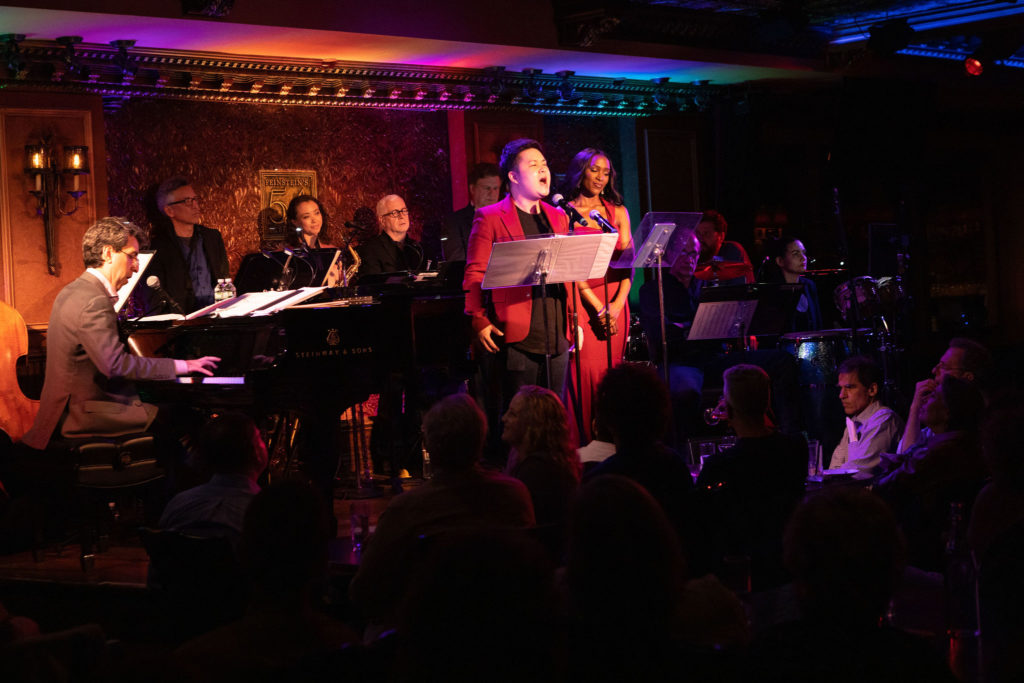 The other show that I can't tell you much about takes place in Savannah, Georgia, and much of the action centers on a nightclub called The Shed Shack. Featuring some burning solos from Gary and the horn section, this song introduces the audience to the club and its owner.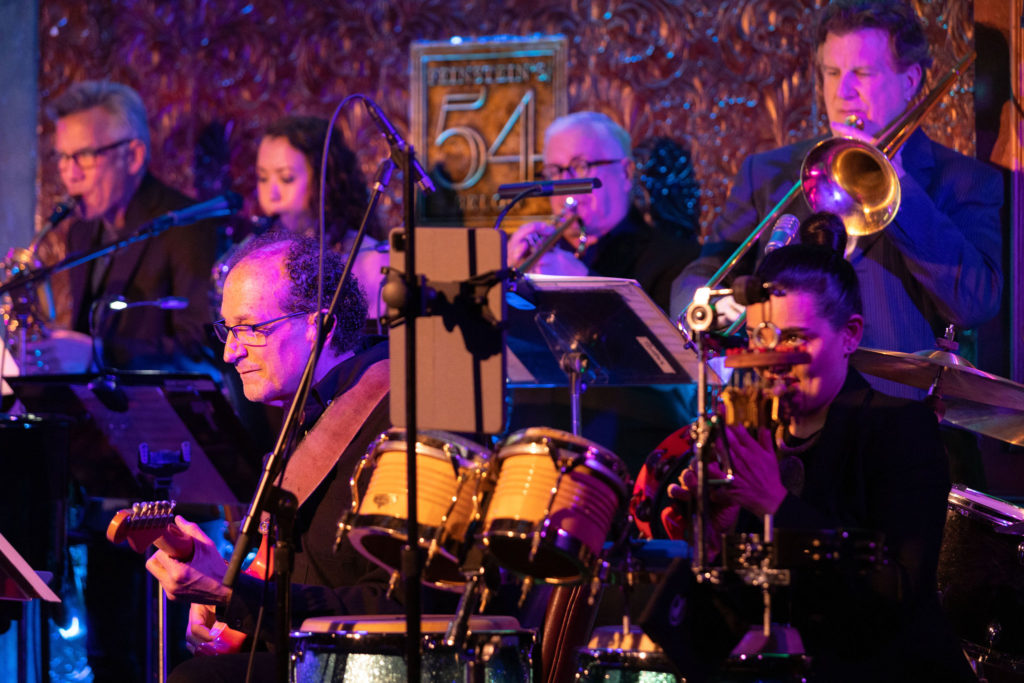 And finally, after many years of development, I am literally quivering with excitement (literally!) to announce that The Connector will finally have its New York premiere in early 2023. I've been working with Jonathan Marc Sherman and Daisy Prince on this show for a long time, and the pandemic stepped on our plans to stage it in NYC two years ago, but we're finally back on our feet and ready to bring this story to life. With an assist from virtuoso flautist Alison Shearer, I got to sing the climactic song from the show, "The Western Wall."
Back to the dance party! After singing backup for me at two very different shows (this one and this one), Anastasia Talley finally got to cut loose on a solo of her own, and she chomped into "Invisible" and left nothin' but crumbs behind.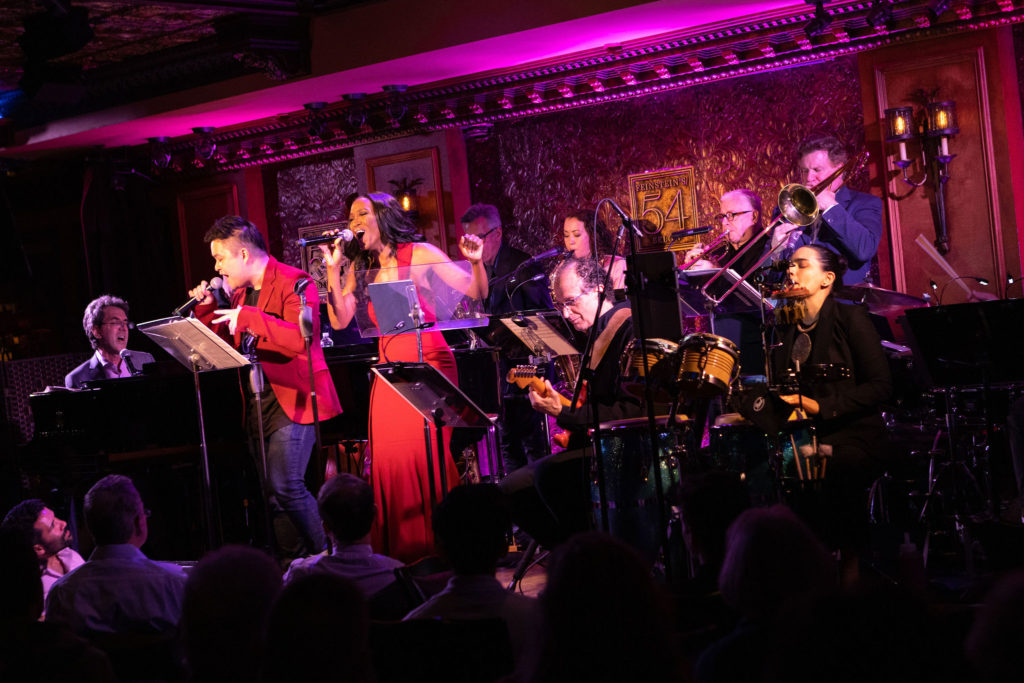 It's been a crazy year, and it's gonna get crazier, but I'm so thrilled and lucky to be able to make music with these incredible people for such wonderful audiences. More to come!
Step It Up To The Next Level (2019)
Kindness, Patience & Respect (premiere, 2022)
It All Fades Away from The Bridges of Madison County (2014)
Everybody Knows from How We React and How We Recover (2018)
Boat from Untitled New Project (2021)
CHEEYANG: Yu Ji from Farewell My Concubine (2021)
Sanctuary from Coming From Inside The House (2021)
The Shed Shack from Different Untitled New Project (2021)
ANASTASIA: Invisible from How We React and How We Recover (2018)
The Western Wall from The Connector (2019)
Melinda from How We React and How We Recover (2018)
Moving Too Fast from The Last Five Years (2002)
Jason Robert Brown, piano and vocals
Cheeyang Ng and Anastasia Talley, vocals
Jamie Eblen, drums
Lisette Santiago, percussion
Randy Landau, bass (5/13 & 14)
Charlie Rosen, bass (5/15)
Gary Sieger, guitar
Tony Kadleck, trumpet
Clint Sharman, trombone
Alison Shearer, alto sax and flute
Ben Kono, tenor and baritone sax
Photos, as always, by Erika Kapin.