Posted on January 24, 2018 at 8:50 pm
For the majority of this residency, I've been focusing on writing and performing tracks for my new album, but since that album is now all but finished (fingers crossed), I thought it was time to look at some material that I haven't played in a long time and see how it feels. I wrote "Hear My Song" in 1991 – I was an entirely different human being, and I wouldn't have known back then how to imagine the life I have now; so what does a song that I wrote when I was 21, or 31, or even 41, mean when I'm 47? And how have I changed as a writer over these past 26 years? I don't know that I have any answers to share here, but it was exciting and challenging just to ask the questions.
Carrie Manolakos is 62 inches tall with a voice of polished steel and the emotional reserves to blast through a brick wall. I had heard her name around town, but the first time I heard her sing was the same weekend in 2012 that everyone else did, when her cover of Radiohead's "Creep" exploded all over the Internet. (It turns out that we had actually corresponded when she was at NYU and interviewed me over email for her musical theater term paper.) To hear her powerful versions of "And I Will Follow" and "If I Told You Now" was thrilling enough, but then she had the guts to take on Ariana's song – in the original key, mind you! – and completely own it. She also shared a track from her astonishing forthcoming album, The 44th Chord.
The most important moment of the show to me? I remember a day when I was in my early twenties when I was walking up Broadway with my Dad, and either he or I started singing "On The Sunny Side of the Street," a song we sang together all the time, and we just walked side by side singing happily for many blocks until we got back to my apartment. Something about that moment stays crystal clear in my memory, even though there was nothing particularly unusual about it. When I think about my Dad, I almost always think about that walk, and that song. Since the day my girls were born, I've sung it to them as a lullaby, and now it's just part of our family. So to bring it out into the light, as I did on Monday, is a little unsettling, a little exposing, but I call on a lot of different tools to get through a show, and this was a new one – a tool that gave me some connection, some grounding. I've added something to my personal story of that song now.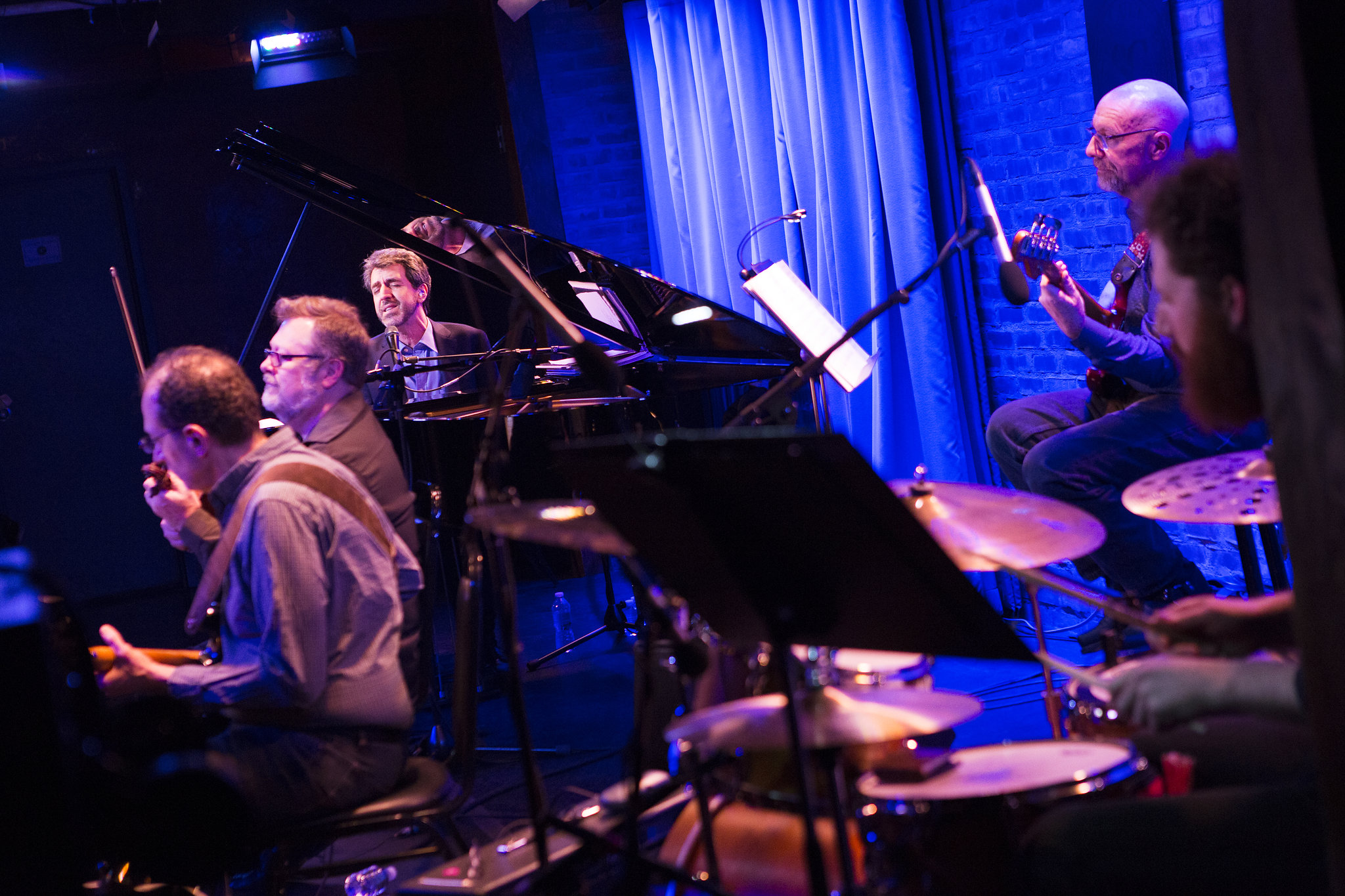 Moving Too Fast from The Last Five Years (2002)
I Could Be In Love With Someone Like You from Wearing Someone Else's Clothes (2005)
Hallowed Ground (2016)
The Truth from The Connector (2018) (premiere)
CARRIE: And I Will Follow from Songs of Jason Robert Brown (2003)
CARRIE: Jason's Song (Gave It Away) (2016)
CARRIE: I Should Have Told You (music and lyrics by Carrie Manolakos and Julian Pollack, 2017)
CARRIE: If I Told You Now from Songs of Jason Robert Brown (2003)
CARRIE: Cassandra from The Connector (2016)
On The Sunny Side of the Street (piano solo) (music by Jimmy McHugh, lyric by Dorothy Fields, 1930)
Invisible (2016)
Caravan of Angels (2010)
Melinda (2015)
Hear My Song from Songs for a New World (1995)
All Things In Time (2009)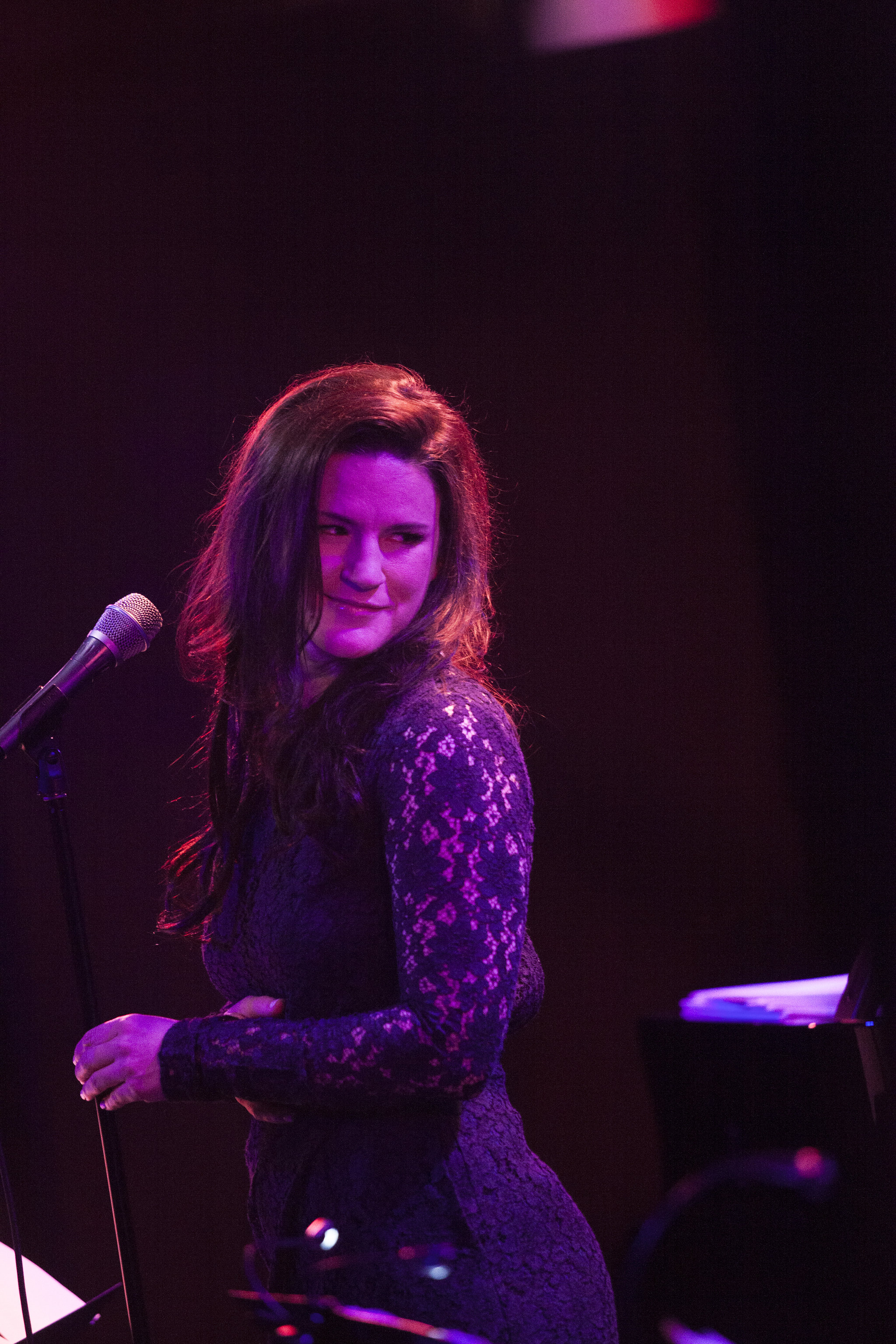 JRB: piano, vocals
Carrie Manolakos: vocals
Tomoko Akaboshi: guest violin
Todd Reynolds: violin
Jamie Eblen: drums
Randy Landau: bass
Gary Sieger: guitar
Next month: the glorious Sutton Foster.