Posted on December 30, 2015 at 12:22 am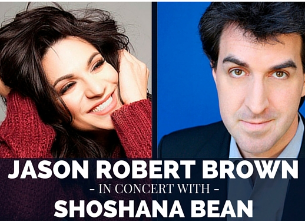 Hello Brownies of Southern California!
After several years in New York City, I've come back with a two-pronged attack on your fine, strangely cold city.
As you may know, I'm here conducting The Bridges of Madison County at the Ahmanson Theater on its national tour. We've got a sensational cast and a truly magnificent orchestra, and we'll be here in LA until January 17. (You can get ticket info by clicking on that link right there in the last sentence.)
But there was no way I could spend six weeks here and not make music with my glorious friend Shoshana Bean, so look out, Elwood, we're getting the band back together – The Caucasian Rhythm Kings and I will be at Catalina Bar & Grill in Hollywood for ONE NIGHT ONLY on Monday January 4 at 8:30 pm. It's my first concert here in LA in over three years, and I'm insanely excited to show you all some new songs, make some noise with The Amazing Shobean, and even get some surprise guests up to sing with us.
Here's all the ticket information for the show on January 4!. There ain't that many seats at Catalina, so I hope you'll reserve your tickets soon before someone whose pilot just got picked up gets your seat first.
Have a fantastic New Year, and I hope to see you all soon!
Jason Robert Brown