Posted on April 2, 2020 at 2:15 pm
Back in those long ago days when we could all still get together and make music and celebrate, Georgia and I were honored by our favorite youth theater company, TADA!, with a gala at Tribeca 360, featuring some of our favorite singers, some of our favorite musicians, some of our favorite songs, and both of our favorite daughters.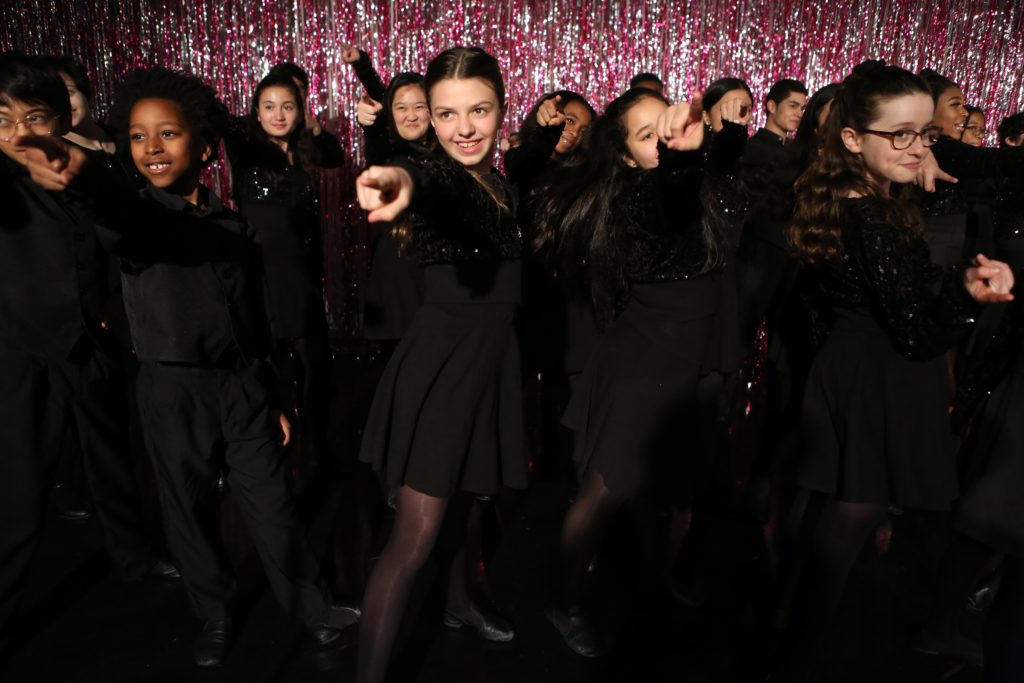 This is the 35th year that TADA! has been creating original musicals performed by tri-state area kids, as well as providing high-level arts education and, most importantly, building community among the members, giving pre-teens and teens a sense of discipline, accomplishment, and a place to call home. Nina Trevens has been leading the company from the beginning, and its continued survival and success is due entirely to her vision and dedication.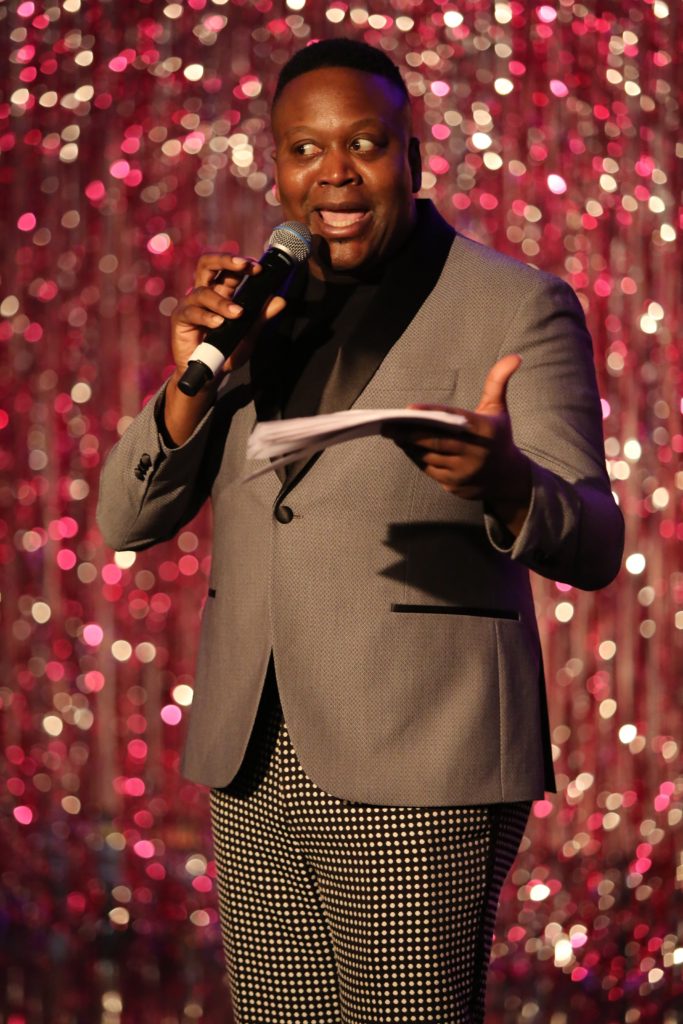 Most astonishing is that TADA! provides that training to its ensemble members totally free of charge, giving kids of all socioeconomic strata a chance to find their voices and chase their dreams.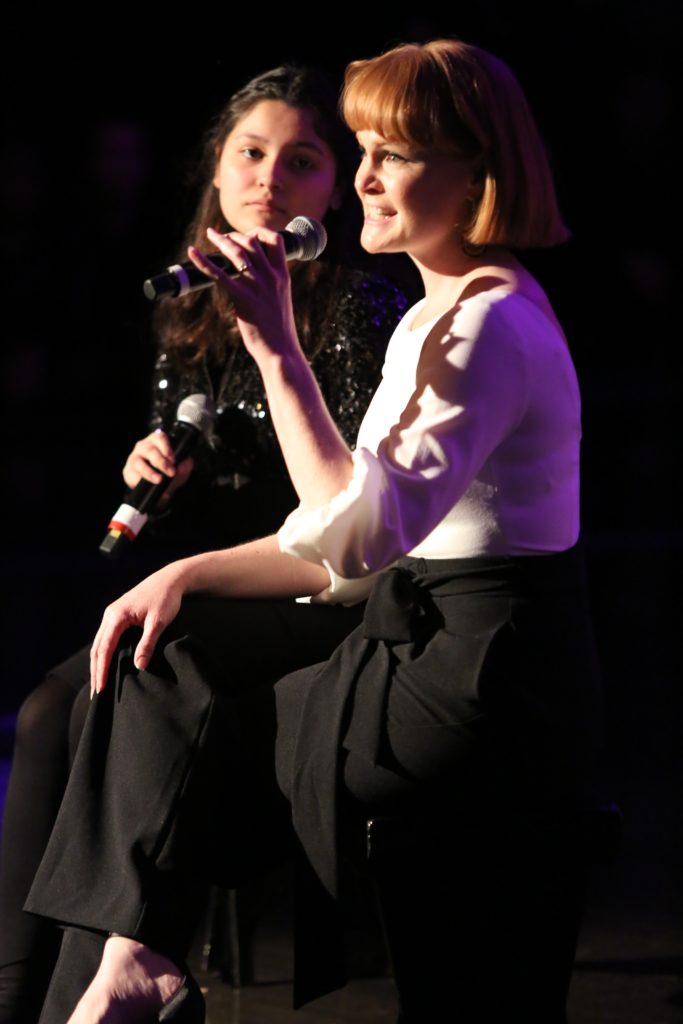 To clarify just how much this company is part of our family: TADA! was the first place I worked when I moved to New York City in 1990 – I followed an ad in BackStage and got hired as the musical director for a show called The Gift of Winter (which featured a very young Jordan Peele!). And TADA! commissioned and produced Georgia's show, Samantha Spade, Ace Detective, which has since been performed all over the US. Not to mention that both of our daughters are members of the ensemble and have taken many classes there and been featured in several shows.
We love TADA! and we're so glad we got to be part of their big party just before the world shut down. Like every other arts organization, TADA! is going to have a tough time in the months ahead. Please take a look around their website, check out the amazing work they do, and if you've got some spare cash sitting around, consider throwing some of it their way.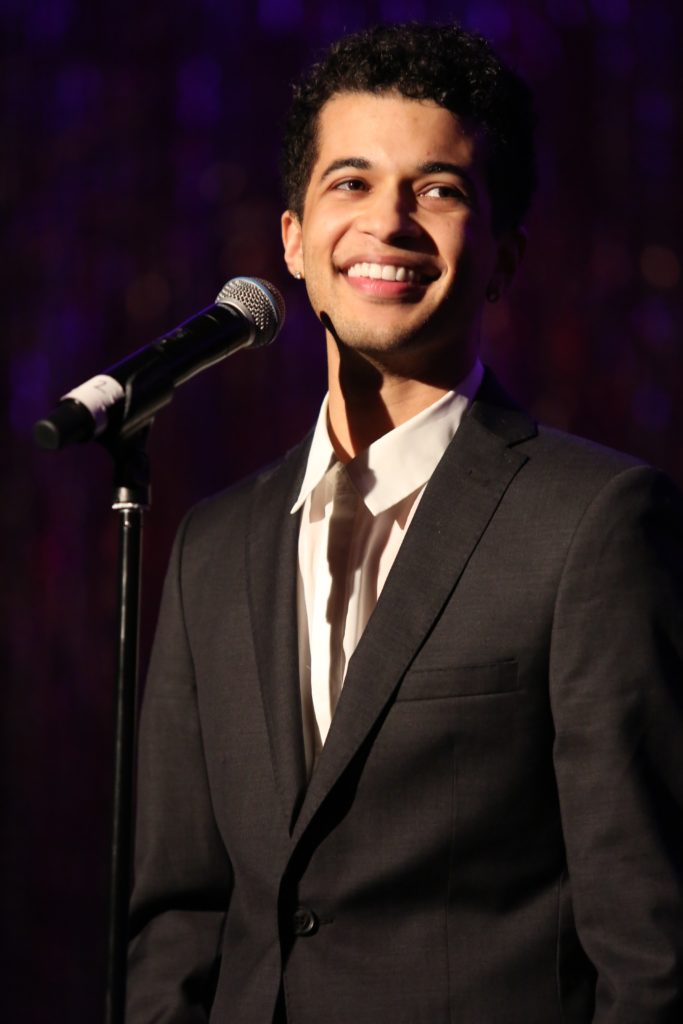 Thanks so much to all the amazing performers who helped us celebrate TADA!'s 35th anniversary, and congratulations to Nina Trevens and everyone who has made TADA! such an important part of New York City's cultural landscape.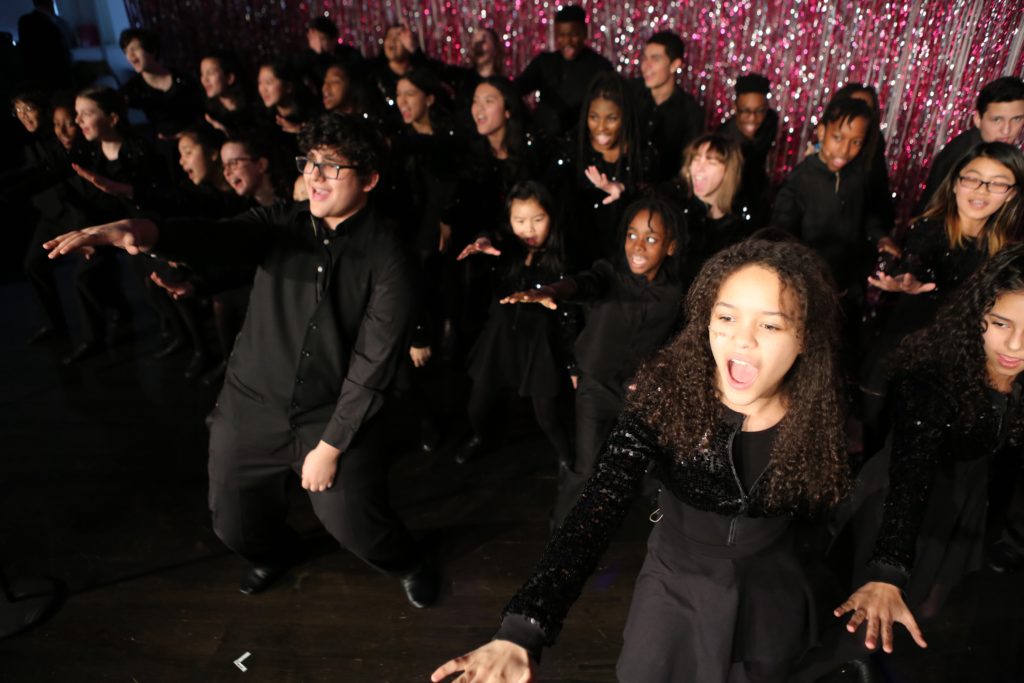 KATE BALDWIN: Something That You Do from A Quiet Revolution (music and lyric by Georgia Stitt)
TADA! ENSEMBLE: 13/It Can't Be True/A Little More Homework/Brand New You from 13
JORDAN FISHER: She Cries from Songs for a New World
JASON GOTAY: At This Turn In The Road Again from My Lifelong Love (lyric by Bil Wright, music by Georgia Stitt)
TADA! ENSEMBLE: Shaughnessy from Samantha Space, Ace Detective (lyric by Lisa Diana Shapiro, music by Georgia Stitt)
KATE BALDWIN and NATHALIA MENDOZA: Singing You Home from Singing You Home (Spanish lyric by Nicole Guerra)
JESSICA VOSK: Maybe It's Me from A Quiet Revolution (music and lyric by Georgia Stitt)
TADA! ENSEMBLE: I Look Down from Common Ground (lyric by Lisa Diana Shapiro, music by Georgia Stitt)
TADA! ENSEMBLE: TADA! Here We Are (music and lyric by Joel Gelpe)
MOLLY CATE BROWN: My Lifelong Love from My Lifelong Love (music and lyric by Georgia Stitt)
TITUSS BURGESS: King of the World from Songs for a New World
JRB: Moving Too Fast from The Last Five Years
AMBER IMAN and TADA! ENSEMBLE: Invisible from How We React and How We Recover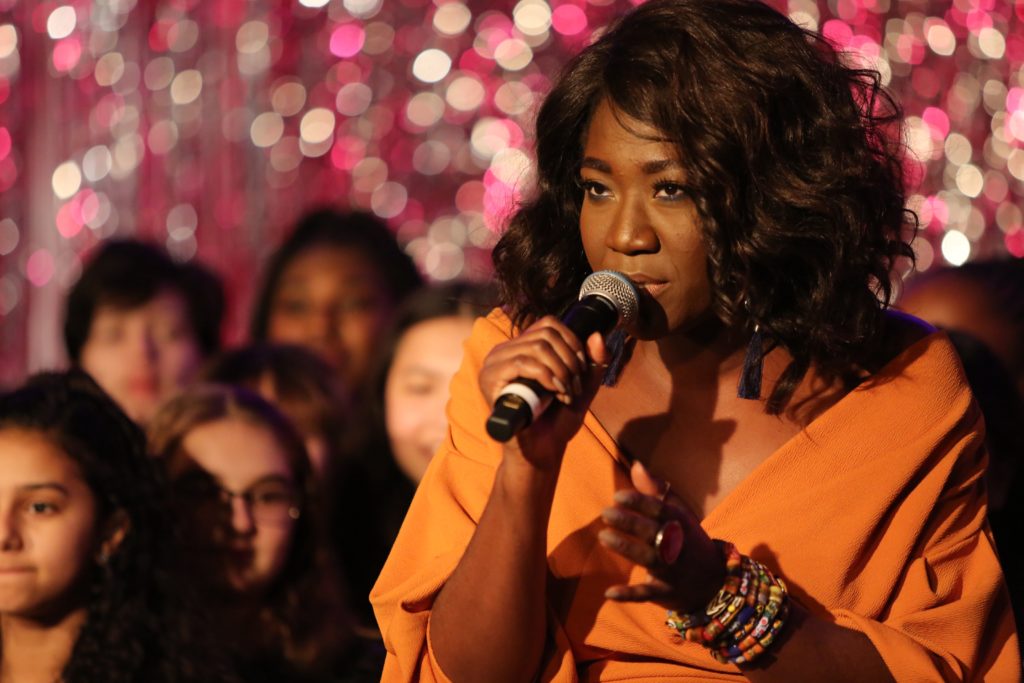 JRB: piano
GEORGIA STITT: piano
GARY SIEGER: guitar
RANDY LANDAU: bass
JAMIE EBLEN: drums

The Resident Youth Ensemble of TADA!: Marc Berman, Molly Cate Brown, Susannah Brown, Katie Chan, Olivia Chew, Kayla Claudio, Danielle Concepcion, Leila Davis, Naomi De Leon, JJ DiBartolo, Anya Eder, Bailey Emhoff, Claudia Fabella, Kiyo Garcia, Zane Gerson, Jaden Gonzalez, Maya Grate-Ueno, Kahlea Hsu, Jon Luc Jobson-Larkin, Julien Jobson-Larkin, Ysobel Leonard, Calvin Lyte Jr., Nathalia Mendoza, Mira Meola, Truman Mindt, Taylor Moy, Lauralie Mufute, Lukas Mufute, Riya Nagpal, Tomai Nelson, Alfred Nicolas, Simon Ostrower, Soleil Perez, Hakeim Porter, Michael Sanchez, Oscar Segarra-Caussin, Yealie Ulaba-Samura, Caleb Vaughn, Marlena Vega, Eushin Vitale, AJ Walker Jr.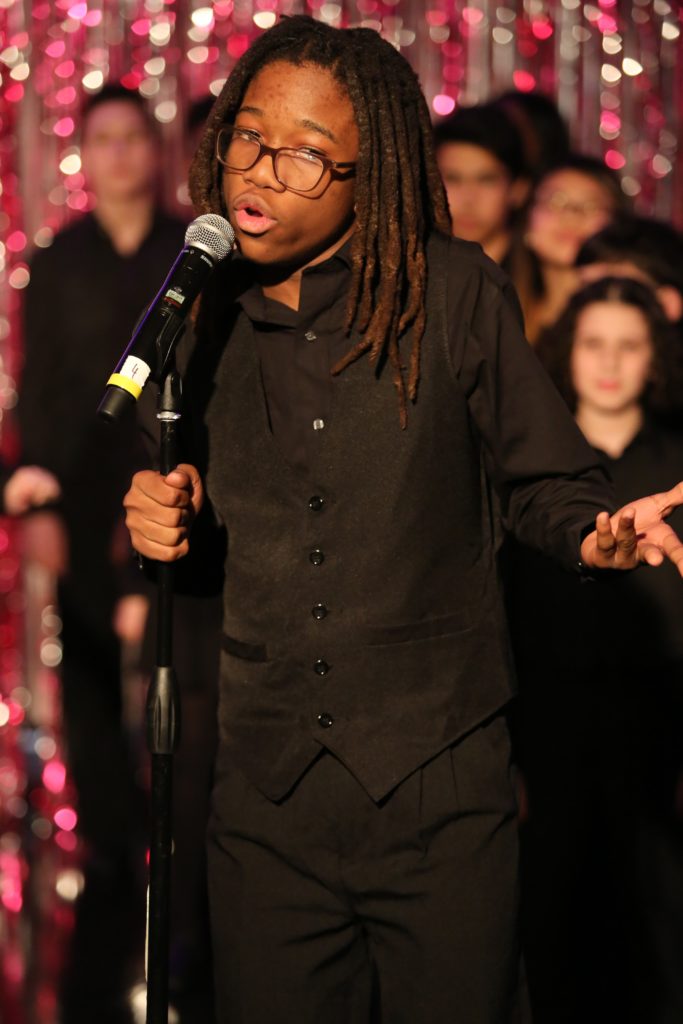 Special thanks to Yamaha Artist Services, Joanna Greer, Ashley Knowles, Gabi Gross, Jessica Randell, and everyone at TADA! for making the evening such an incredible success.