Posted on March 4, 2020 at 9:59 pm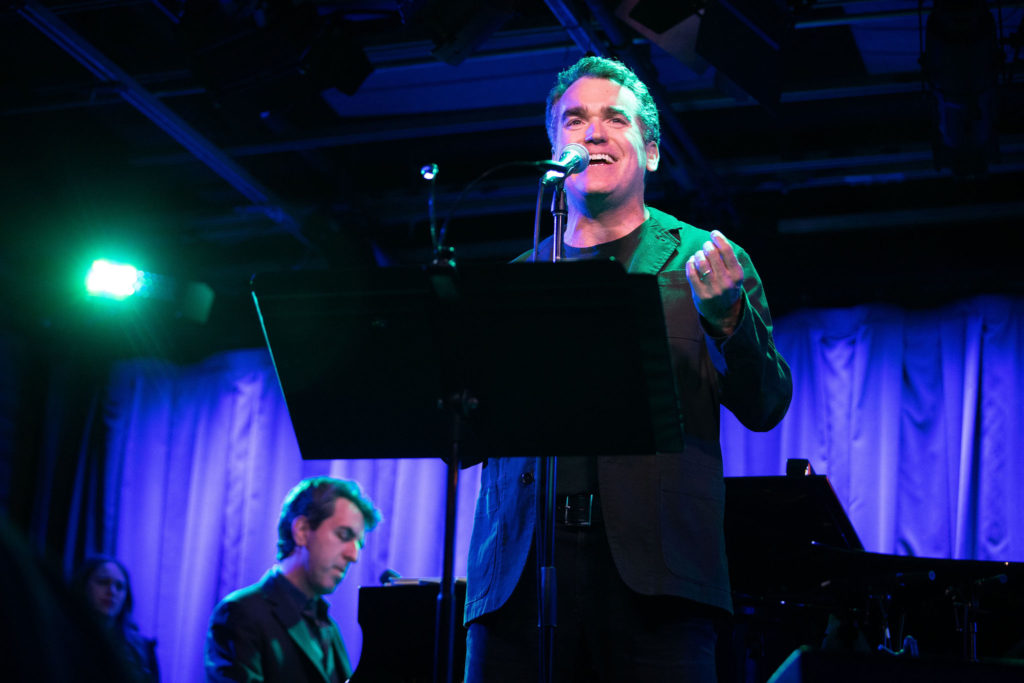 Back in the early 90s, when all the musicals seemed to be Cameron Mackintosh spectacles from across the ocean, every tenor in the musical theater tried to sound like an old British rock star. Hundreds of young men came in to auditions grinding out "Gethsemane" and "This Is The Moment," yelping heroically on high B's and proudly barking out ridiculously pompous lyrics as though they were intoning Scripture, while squeezed into too-tight black jeans with their knees constantly bent, the veins on their forehead throbbing, and their eyes shut. It was agonizing.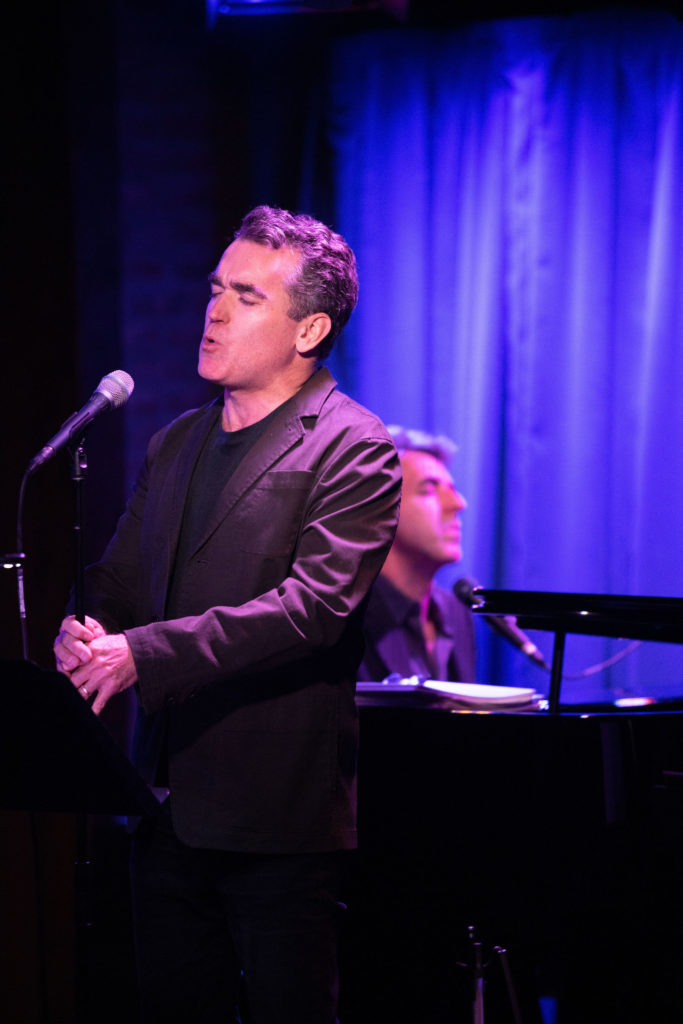 And then one day in 1992, while I was toiling as an accompanist for an eternal day of auditions for a show at Manhattan Theater Club, I heard something impossible: a clear, beautiful ringing tenor voice, unstrained, unaffected, making sense out of every word and making music out of every note. No posturing, no grandstanding, no bullshit. He was singing "Save Me" by Queen, a song which hardly rewards close textual interpretation, but by some miracle, he had found the sweet spot between being specific and letting the music do its job. I tell you honestly that when Brian D'Arcy James came in that day, it was the first time in my professional life that I felt like I had heard someone who would know what to do with my music.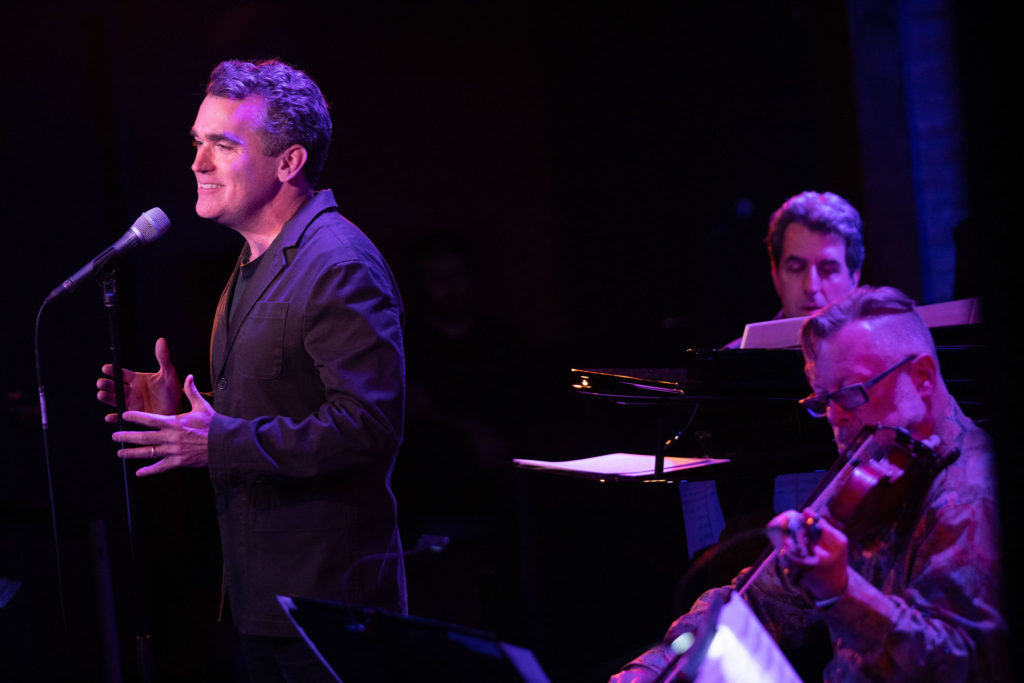 Shortly thereafter, I started building Songs for a New World on Brian's voice – you can hear him on this demo of the opening and this version of "The River Won't Flow" – but ultimately, Brian's career led him off in different directions, and outside of a couple of concerts and a memorable production of Songs in 2007, we simply haven't been able to lock our schedules together long enough to do anything big. Whatever big thing that is, it's still in the future, alas; but in the meantime, I'll take any opportunity I can get to make music with him, and this night at SubCulture was an absolute blast.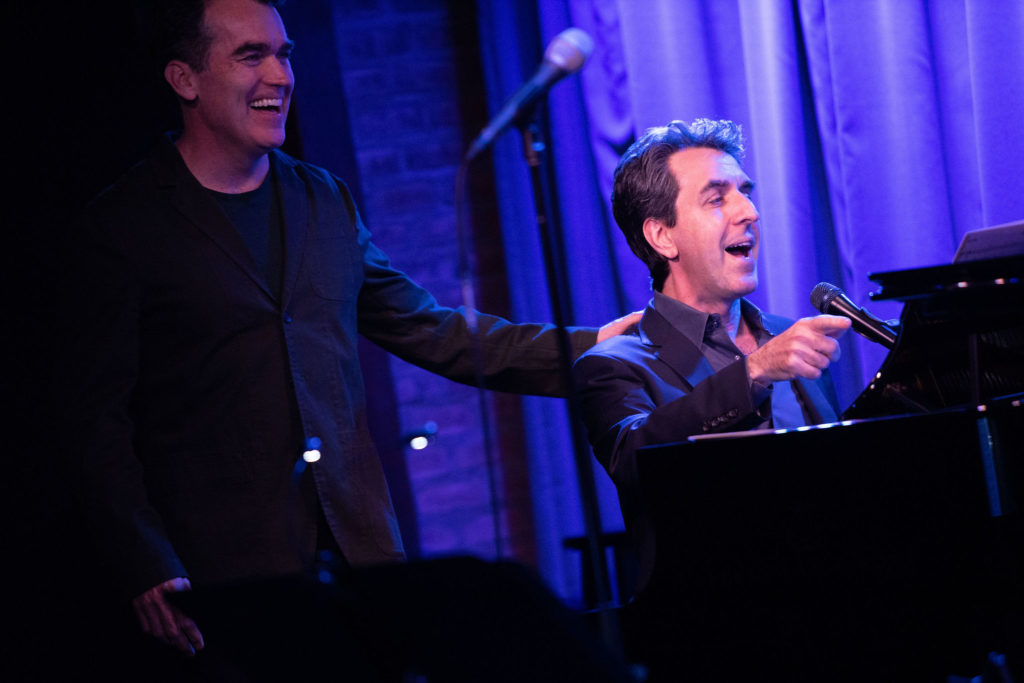 Brian sang the world premiere of a song from my new score for Farewell My Concubine, and belted out a glorious version of a song from The Connector as well as a heart-rending "All Things In Time," but the real fun was the covers.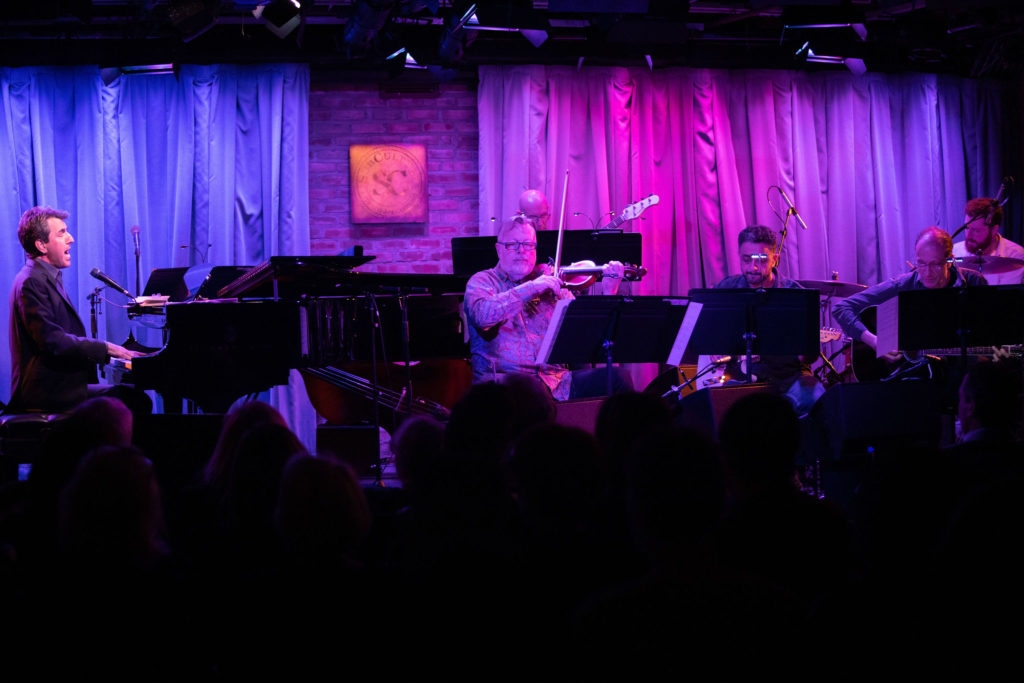 Since this residency began, I've been hoping to do some songs by XTC. Those songs require a very specific kind of voice and style, and there aren't many singers who really make them come alive – but Brian and I are both huge fans and we wanted to give it a shot, so we took on a groove (a bop, as the kids would say) from XTC's last album. It's an amazingly complicated song with a sensationally baroque lyric, but it was unbelievably fun. The only downside was that when we put it all together with the band, it turned out that there was no good reason for me to add a piano part. So I mostly played tambourine and sang backup and let my incredible band rock out with Brian on a tremendously satisfying piece of material.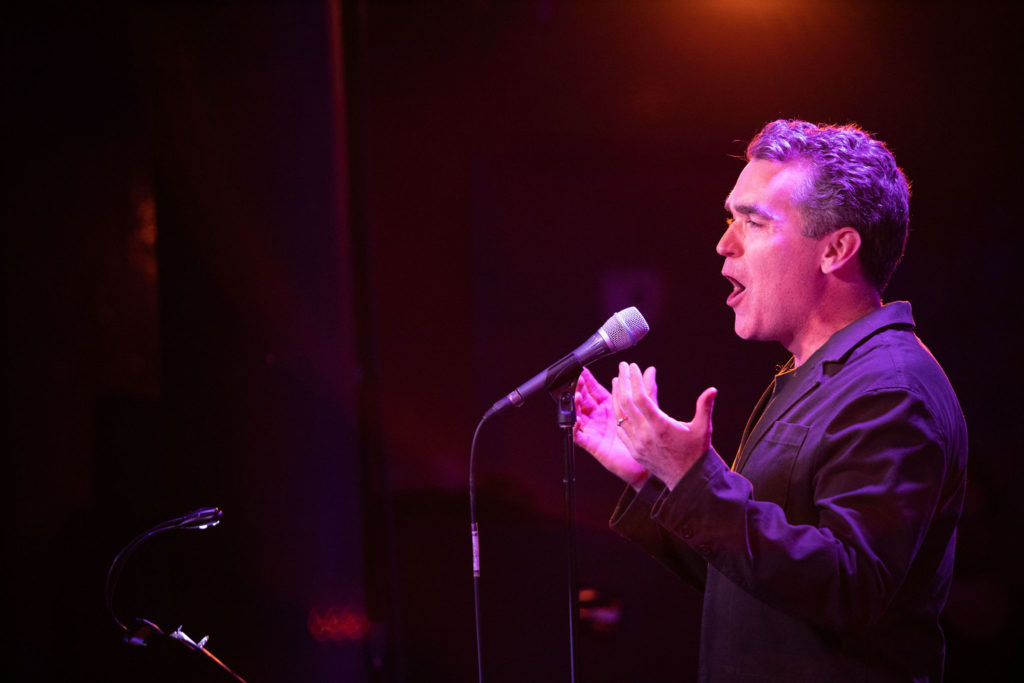 We wanted to make sure we did something theatrical rather than just being funky middle-aged white guys all night, and we simultaneously thought of Adam Guettel's Floyd Collins, easily one of my top five theater scores ever, and a show that Brian developed and was ultimately in the ensemble for the Off-Broadway premiere. "Daybreak," a magnificent duet for Homer Collins and his trapped brother, was a perfect choice for us both, and I can't express the joy of getting to sing a duet with one of my favorite singing actors.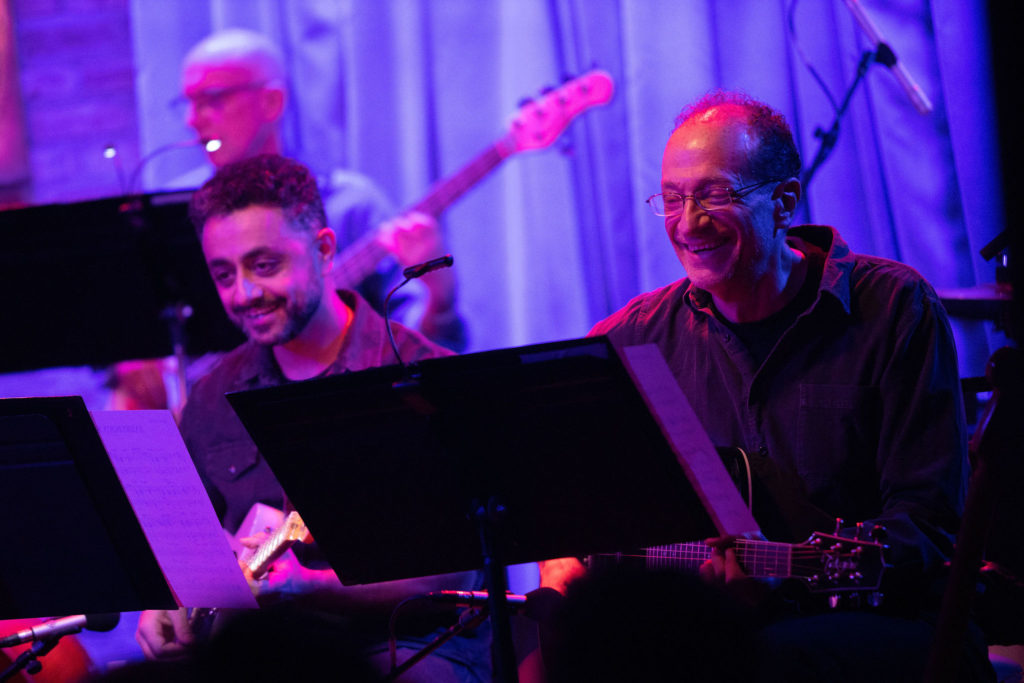 One day when Brian and I were rehearsing, my 10-year-old daughter came in to my studio to say goodbye, because she was off to the dress rehearsal of her school show. Brian asked her what show it was, and she said, "Shrek, Jr." and Brian smiled a great big smile and asked her to please send everyone in the swamp his love. I then showed her a picture of Brian in his Shrek costume on Broadway and she gasped and giggled and ran off to tell her class that the real Shrek was in her house.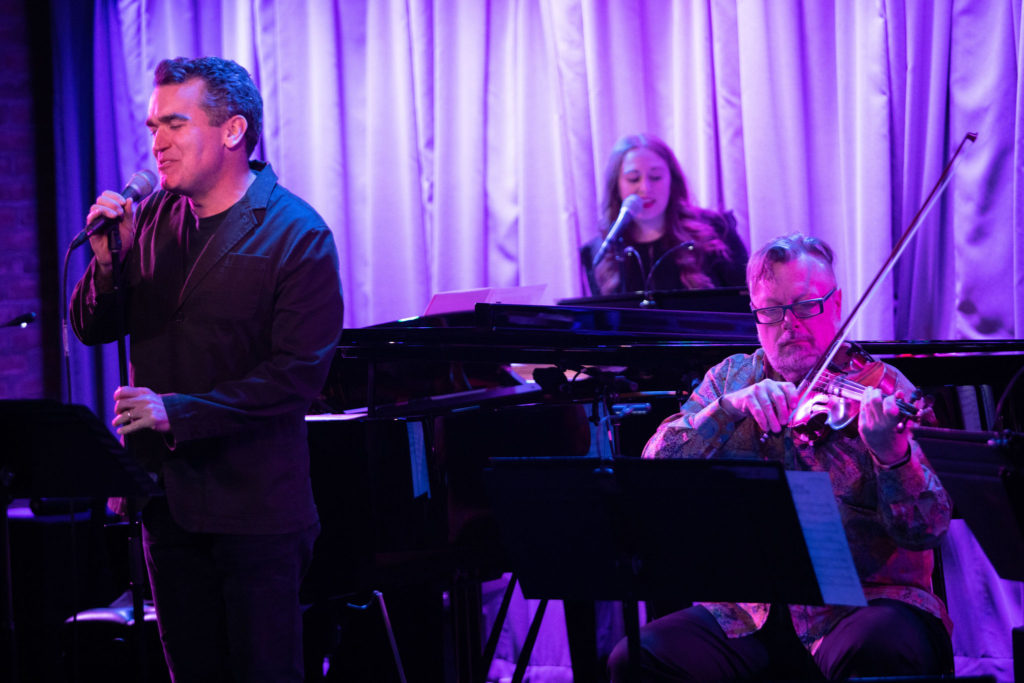 Of course we had to close the concert out with the very first song I ever heard Brian song, with Todd taking on Brian May's iconic guitar solo, and Shrek wailing away like it hadn't been twenty-eight years since the first time we made music together. That's the thing that happens when you find the collaborators who really resonate with you – you're always unlocking the music in each other, and it's always there but somehow always new.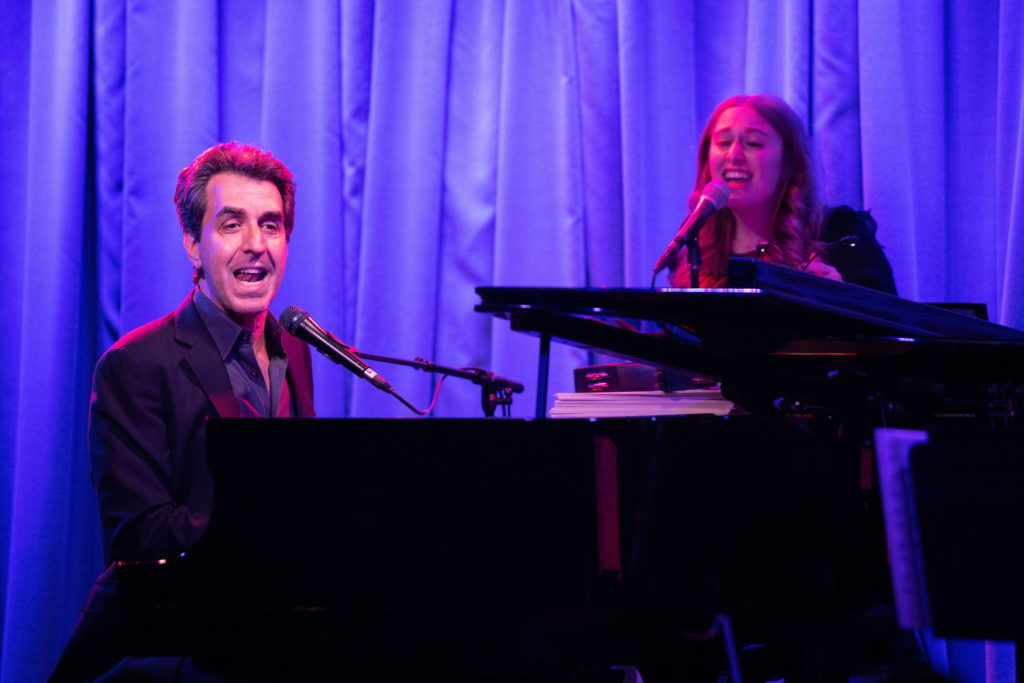 One other personnel note: the night before the concert I realized I needed a backup singer to help me with the XTC and Queen songs, and also with "Sanctuary" since I didn't keep both my girls out of school for this one. In a flash of inspiration, I called my Facebook friend Sofie Zamchick (who I'd never in fact met) and she was, to my amazement, totally available to show up on twelve hours' notice and sight-read her way through five really hard songs. Sofie is a sensational indie singer-songwriter-percussionist, but the real reason I know her is that, starting when she was 10 years old or so, she was the voice of Linny the Guinea Pig on The Wonder Pets, a Nick Jr. animated series for which I wrote two episodes! It was a total blast to get to sing with her now that she's no longer a furry classroom pet.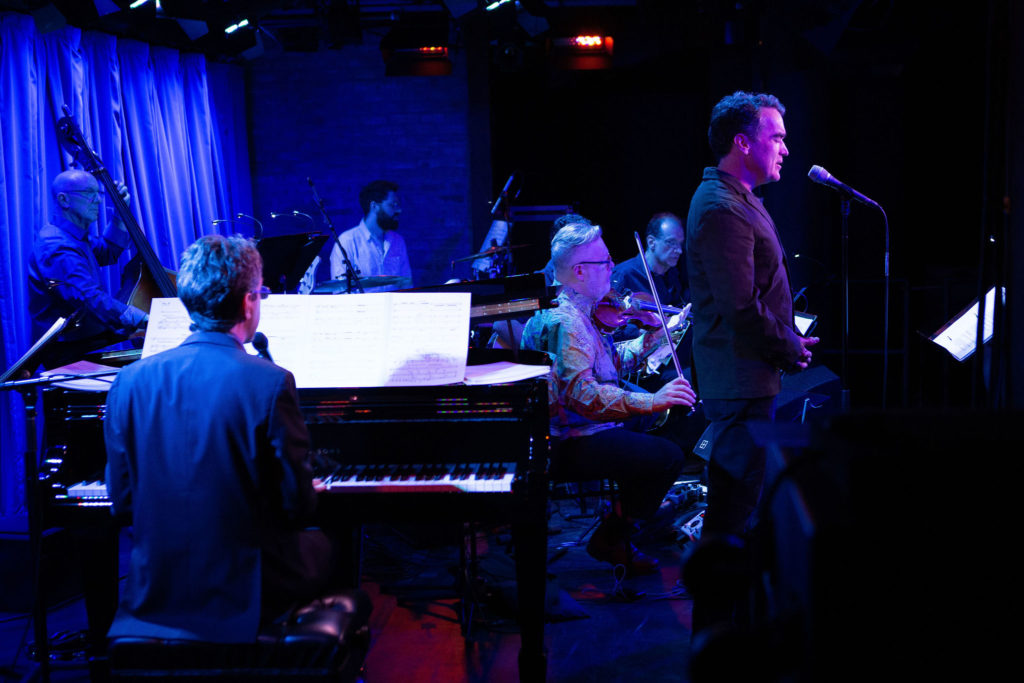 Next month: three powerhouse singers join me for what I think is going to be a very special and exciting night of music. Join me and Ain't Too Proud's Marcus Paul James, Freestyle Love Supreme's Ashley Peréz Flanagan and The Color Purple's Zonya Love. March 16! Here be tickets!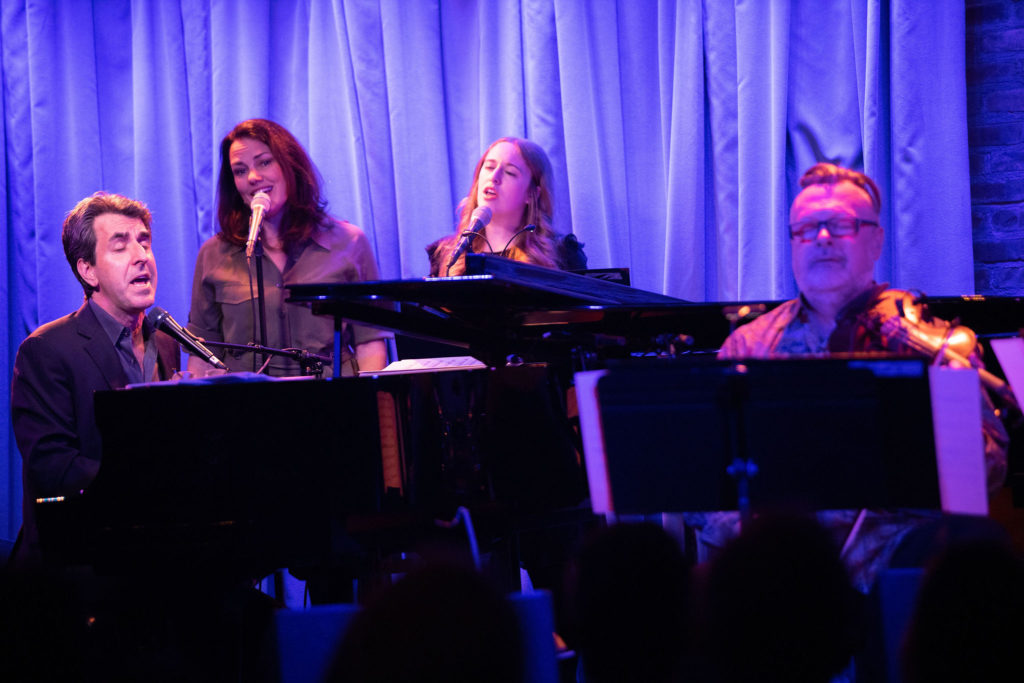 Hope from How We React and How We Recover (2018)
Everybody Knows from How We React and How We Recover (2018)
Temporarily Lost from The Bridges of Madison County (2014)
BRIAN: You And The Clouds Will Still Be Beautiful (music and lyrics by Andy Partridge, 2000)
BRIAN: Because A Woman from Farewell My Concubine (2020) (world premiere)
BRIAN & JRB: Daybreak from Floyd Collins (music and lyrics by Adam Guettel, 1996)
Shiksa Goddess from The Last Five Years (2002)
Sanctuary (2019)
A Song About Your Gun from How We React and How We Recover (2018)
BRIAN: The Voice of My Generation from The Connector (2018)
BRIAN: Save Me (music and lyrics by Brian May, 1980)
Melinda from How We React and How We Recover (2018)
BRIAN: All Things In Time from How We React and How We Recover (2018)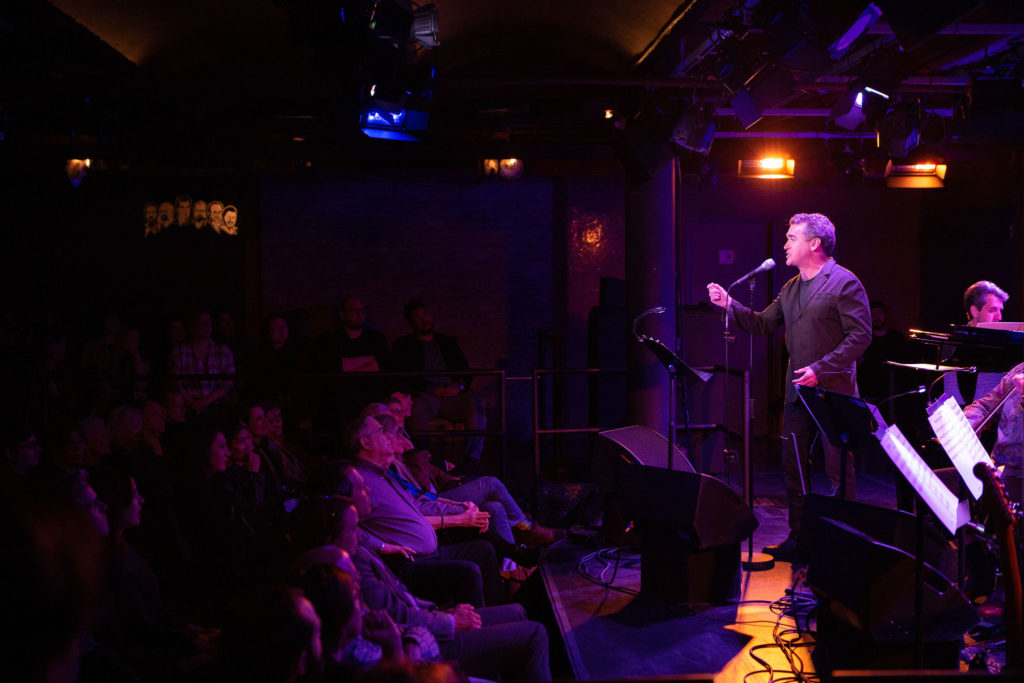 Brian D'arcy James, vocals
JRB: piano, percussion, vocals
Sofie Zamchick: backup vocals
Georgia Stitt: special guest backup vocals on "Sanctuary"
Todd Reynolds: violin
Hidayat Honari: guitar
Gary Sieger: guitar
Randy Landau: bass
Jamie Donald Eblen: drums