Posted on April 29, 2017 at 3:57 am
Betsy has told me often that when she was a child, growing up in the wilds of California, she happened to watch the broadcast of the 1999 Tony Awards and became mesmerized by this performance:
So often did she watch her videotape of Brent and Carolee that it became ingrained in every fiber of her being. She didn't know much what this show Parade was, but she knew that, in ways she only dimly understood, she WAS Leo Frank. And Lucille, actually.
And so it was that a mere eighteen years later, that little girl from California stood on the stage at SubCulture and belted out "This Is Not Over Yet" in the original key and up the octave, replicating an alarming number of Brent Carver's vocal mannerisms, and then switching mid-phrase to take over Carolee's part (leaving me to carry on with Leo's line through the end of the song), without showing even the slightest strain. And this is because Betsy Wolfe grew up to be a vocal magician of the highest order.
Betsy also wins the award for singing the most material of any guest at SubCulture. She offered one of my oldest songs ("The Flagmaker, 1775," which I wrote in 1991) and one of my newest ("Cassandra"), and even threw in a glorious Billy Joel cover on top of everything else. (I did not capitulate to her demand to perform "Captain Jack," but I suspect she won't come back for another one unless that song is on the setlist next time. Prepare.) And of course she reprised some of her thrilling performance as Cathy from 2013's revival of The Last Five Years.
As for me, I had been derelict in my songwriting duties, all the more shameful since I go into the studio with my band this month to start recording my second album! Therefore, I woke up Monday morning with a half-baked idea for a song, and spent two hours of rehearsal fleshing it out so we could premiere it that night. (And it's good!) Otherwise, the boys and I were dedicated to practicing some of the new songs I've created over the last couple of years of this residency.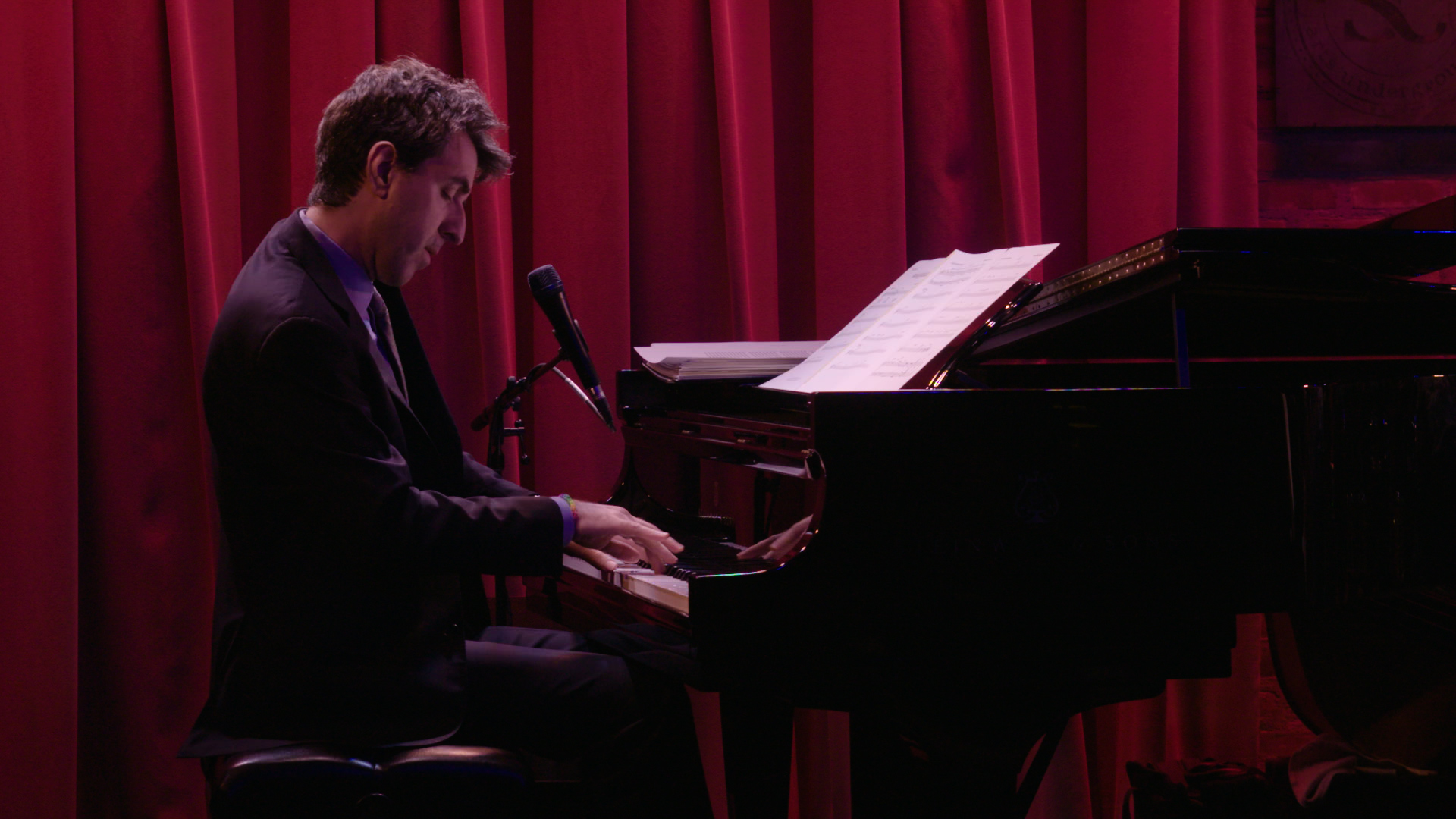 Everybody Knows (premiere, 2017)
Break Me Blues (2012)
BETSY: Anywhere But Here from Honeymoon In Vegas (2015)
BETSY: This Is Not Over Yet from Parade (1998)
BETSY: Always Better from The Bridges of Madison County (2014)
The Hardest Hill (2015)
Invisible (2016)
Fifty Years Long (2015)
BETSY: Cassandra from The Connector (2016)
BETSY: The Flagmaker, 1775 from Songs for a New World (1995)
BETSY: Summer, Highland Falls (Music and lyrics by Billy Joel, 1976)
BETSY: I Can Do Better Than That from The Last Five Years (2002)
Melinda (2015)
Hope (2016)
JRB: vocals, piano
Betsy Wolfe: vocals
Jamie Eblen: drums
Randy Landau: bass
Todd Reynolds: violin, percussion
Gary Sieger: guitars
May 19, the peerless Shoshana Bean returns to the SubCulture stage! See you there!