Posted on March 14, 2017 at 4:03 pm
Sierra Boggess was supposed to be the first guest to join me in the SubCulture residency. In January 2015, we had announced the show, sold tickets, and rehearsed all the numbers – and then came The Blizzard. A massive winter storm caused the mayor to shut down public transportation in New York City, and once that happened, Marc and I realized we had to cancel the show.  Alas, from that night onward, Sierra became unavailable for the better part of two years – among other things, she starred in School of Rock on Broadway and then headed off to Paris to play Christine in a production of Phantom of the Opera (that never opened because the set mysteriously burned down).  Finally, after all this time, Sierra and I got to do our show, and it was entirely worth waiting for.
I've been talking to an opera company about Parade, and one of their questions was whether the role of Lucille could be adapted to be sung by a soprano rather than a belter. Interestingly, I'd originally conceived of the role as a soprano – Dawn Upshaw was who I had in mind all those years ago – but when Hal suggested Carolee Carmello for the part, I saw an opportunity to take advantage of her thrilling belt range, and that's the template that was set in 1998. When Laura Benanti did the show in 2015, I started to work my way back towards a more legit soprano sound for the role, and now with Sierra I dove in a little deeper, transposing one of Lucille's songs up a minor third and exploring those new colors. It's exciting to look at a role in a new way, and I suspect that, having had a soprano in mind way back in the beginning of the process, that lightness and fleetness will be hiding in Lucille's DNA.  More on that in the coming months.
Sierra also sang "Another Life" (interestingly, the only song we did this time that we had planned to do two years ago!), a new song from The Connector, and a song I'd written for King Kong. Lots of folks ask me what's happening with King Kong, and I honestly have no idea – the book writer and director I was working with both got fired, but nobody's told me anything for over six months. I know they hired a new librettist and director, but I haven't heard a word. So SubCulture may be the only place you get to hear my GorillaMusik!
(There was also the matter of a Taylor Swift song, but if you weren't there, then you weren't there.)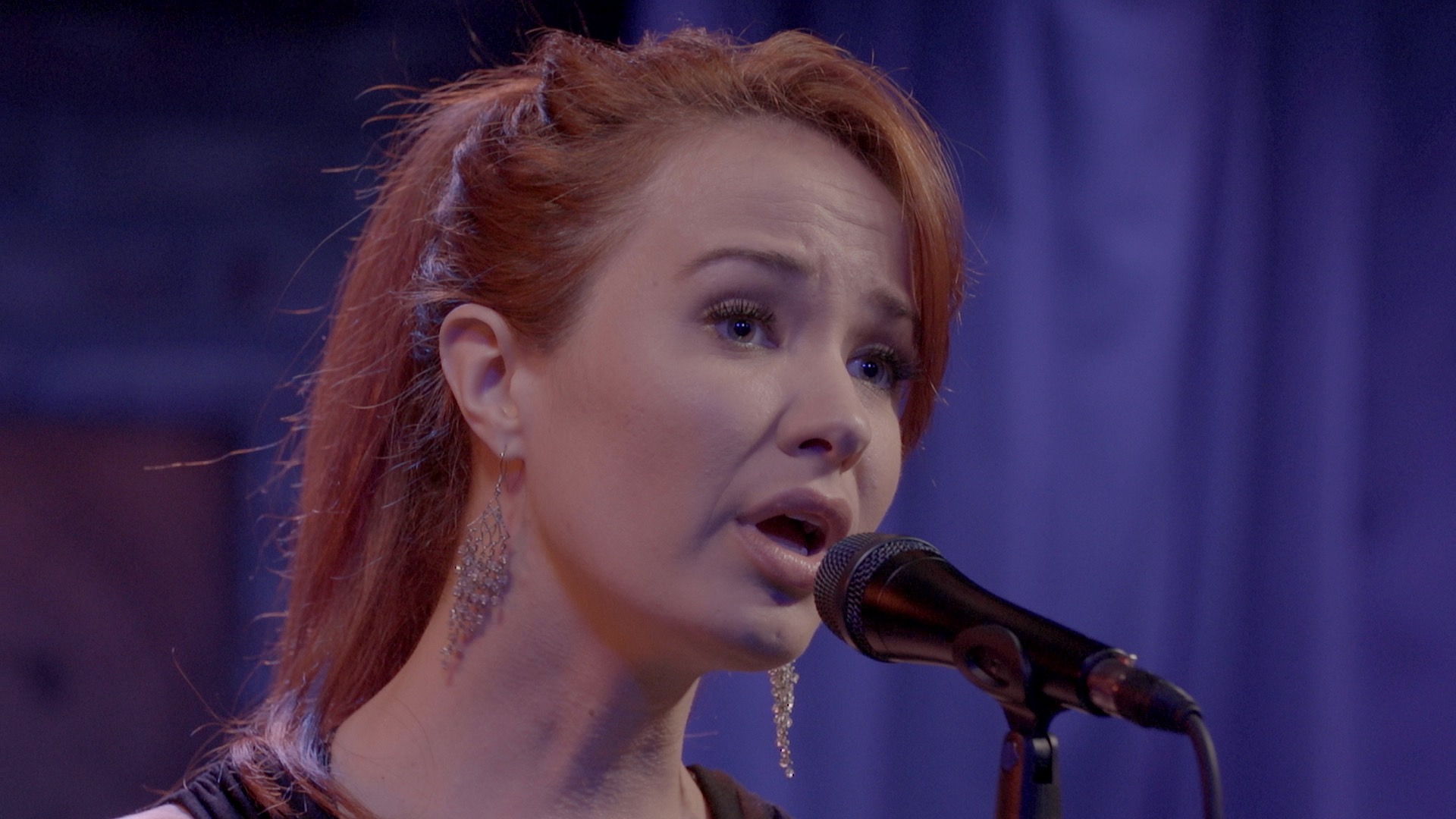 Ariana Grande's album Dangerous Woman was recently certified Platinum, which means I've got a song on one of the best-selling albums of the past year. Because that song was written so specifically around Ariana's voice, I've never even thought about doing it without her, but after playing the song live on Fallon and at Madison Square Garden, I realized it would be so much fun to share that song with my SubCulture crowd. But there's no way I could credibly sing it, so who could do it?
Mykal Kilgore has been on my radar for a while now – he has what I can only call a supernatural range, and his musicality is off the charts. He has a strong background in gospel music, but there's also a deep connection to jazz and funk. I knew he was the perfect person to put his own soulful and deeply personal spin on "Gave It Away." He also was the perfect person to sing "Invisible," which he turned into a total disco party; and on an entirely different note, he turned "It's Hard To Speak My Heart" into a rich jazz ballad. (While I had thought about turning Lucille into a soprano, it wasn't until this concert that I thought maybe Leo should be a soprano too.)
Also, I got to do something I'd always planned on doing at SubCulture – a total improvisation, starting the show just by myself on piano and seeing where the moment took me. Experimenting and exploring is what I get to do every month in the basement on Bleecker. Looking forward to the next one!
Piano prelude
Over (from Wearing Someone Else's Clothes, 2005)
Bringing A World To Life (from Prince of Broadway, 2017)
MYKAL: Jason's Song (Gave It Away) (2016)
MYKAL: It's Hard to Speak My Heart (from Parade, 1998)
SIERRA: What Am I Waiting For? (from Parade, 1998)
SIERRA: Another Life (from The Bridges of Madison County, 2014)
SIERRA: I Won't Sing a Lullaby (from King Kong, 2015)
SIERRA: So I Came To New York (from The Connector, 2017)
SIERRA: You Belong With Me (music and lyrics by Taylor Swift and Liz Rose, 2008)
Fifty Years Long (2015)
MYKAL: Invisible (2016)
Melinda (2014)
All Things In Time (2009)
Jason Robert Brown: piano, vocals
Sierra Boggess: vocals
Mykal Kilgore: vocals
Jamie Eblen: drums
Randy Landau: acoustic and electric bass
Todd Reynolds: violin
Gary Sieger: electric and acoustic guitar