Posted on June 20, 2016 at 3:45 am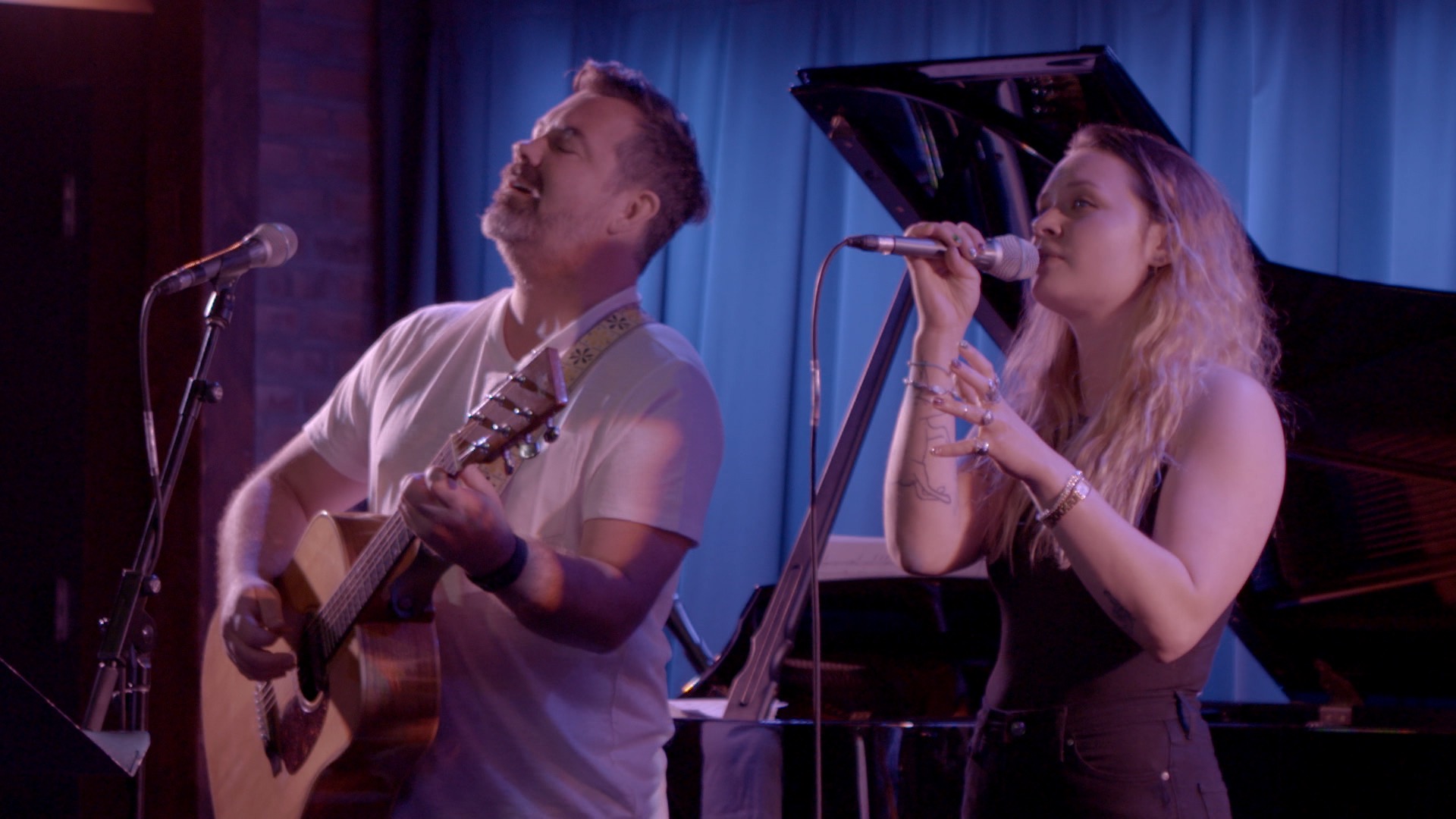 Last night, four guys with beards (and one unbelievable woman) opened their mouths at SubCulture and amazing things came out. I wanted to celebrate some great writing on Broadway this season, and I wanted to make some great music with fantastic people, and I got my wish in spades.
Back in April 2015, I shared the concert with my friend and colleague Tom Kitt, and we had a fantastic time playing each other's material and trading handing off the reins. If part of this residency is about me getting to go down different roads, then now, over a year later, I really wanted to explore that kind of give-and-take with some other writers who I hadn't gotten to make music with before. Enter Miller and Tysen, enter Duncan Sheik.
I've been hearing Chris Miller and Nathan Tysen's work for many years – I've got some incredible demos of their stuff from over a decade ago – and I couldn't wait for them to get a show on Broadway. Finally, Tuck Everlasting opened this year, and while it didn't last long, it brought their unique and dramatic sound to the heart of the theater community, where they belong. Nathan is a super lyricist, but he's also a fantastic singer, and he brought two of their songs to life last night, including the bravura "Under The Rug." And Chris had to be dragged on to the stage kicking and screaming, but he sang a beautiful version of "Time" (from Tuck) and then played the hell out of "Town Goes Boom," a pop song they wrote a couple of years ago.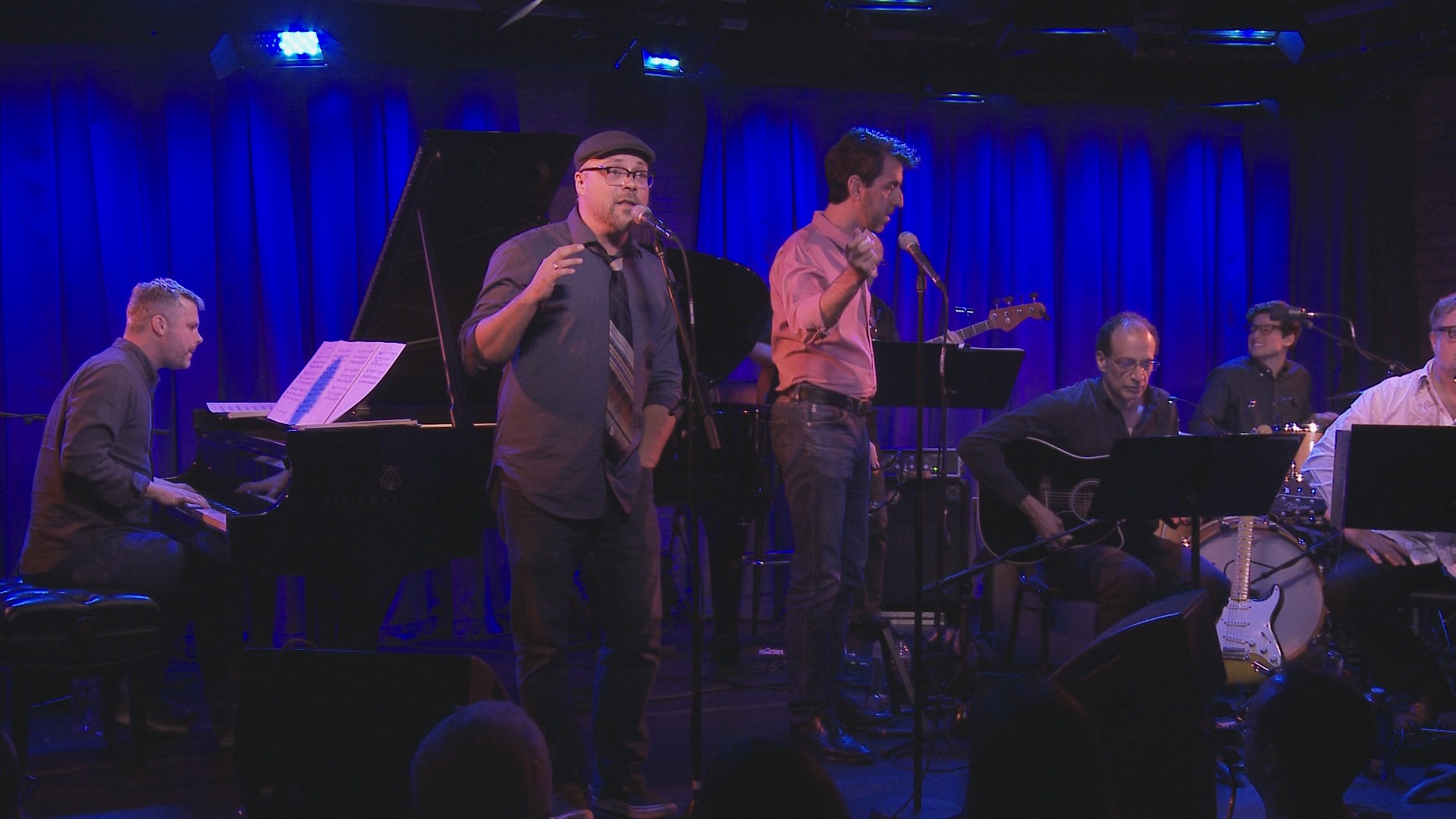 I remember hearing "Barely Breathing" when it came out in the 90s and thinking that Duncan Sheik had a really interesting sound, but then I lost track of him until 2006 when I (and everyone else in the New York theater scene) got knocked on my ass by his score for Spring Awakening. This year, there was an extraordinarily powerful revival of that show, directed by my old friend Michael Arden; and also a new Sheik score on Broadway, the sleek and terrifying American Psycho. Duncan and I sang the closing number of American Psycho (featuring a blazing guitar solo by Gary, after which Duncan said, "Now I know what it feels like to be in Pink Floyd!"), and thrillingly Duncan was joined by original Spring Awakening cast member Lauren Pritchard for a shattering version of "Don't Do Sadness/Blue Wind." Lauren also sang the bejesus out of my song "The Hardest Hill," driving the crowd utterly bananas.
The crowd is worth discussing at this point: every month I show up to SubCulture with no idea of whether the concert is going to work or whether I'm even capable of driving this big boat that I put together, and every month this audience picks me and the whole cast up, puts us on its shoulders and carries us home. It is the most amazingly supportive room I've ever been in, month after month. Thank you all for being there and being part of it.
A Song About Your Gun (2016)
Nothing's Bigger Than Kong (King Kong, 2016)
Cassandra (world premiere) (The Connector, 2016)
Under The Rug (Music by Chris Miller, Lyric by Nathan Tysen, The Mysteries of Harris Burdick, 2008) Nathan Tysen, vocal; Chris Miller, shaker
Time (Music by Chris Miller, Lyric by Nathan Tysen, Tuck Everlasting, 2016) Chris Miller, vocal
Town Goes Boom (Music by Chris Miller, Lyric by Nathan Tysen, 2013) Nathan Tysen, vocal; Chris Miller, piano
What A Bastard The World Is (Music and lyric by Yoko Ono, New York Rock, 1994)
The Hardest Hill (2015) Lauren Pritchard, vocal
Don't Do Sadness/Blue Wind (Music by Duncan Sheik, Lyric by Steven Sater, Spring Awakening, 2006) Duncan Sheik, guitar and vocal; Lauren Pritchard, vocal
This Is Not An Exit (Music and lyric by Duncan Sheik, American Psycho, 2016) Duncan Sheik, guitar and vocal
Same Girl (Music and lyric by Randy Newman, 1983) Duncan Sheik, vocal
Melinda (2015)
Encore: Nothing In Common (Wearing Someone Else's Clothes, 2005)

I threw a lot of new stuff at the band last night, not just my own but material by two other composers which had a very different specific style than mine, and they played it so beautifully and idiomatically, and I was so proud that those Caucasian Rhythm Kings show up on stage with me every month to do this. Special props to Zac Coe, who stepped in to an incredibly intimidating drum chair and absolutely dominated.

JRB: piano, vocals, percussion
Randy Landau: bass
Gary Sieger: guitars
Zac Coe: drums
Todd Reynolds: violin
Next two shows: July 27 with the electrifying Shaina Taub; and August 15 with the divine Megan Hilty! Tickets and info can be found on the SubCulture website. See you there, and have a great summer!