Posted on September 25, 2015 at 3:17 am
When we did the inaugural concert of this residency back in December, the only real regret I had was that many of my favorite collaborators just weren't available to join the stellar group that we had, and among all those people, the most important one was Andréa Burns.
Andréa and I went to French Woods together as teenagers, and the first time we performed together was as Mr. and Mrs. McAfee in Bye Bye Birdie in 1983. Sitting on stage together making music thirty-two years later is nothing but wonderful.
And then there's Joshua Henry, who delivered the DEFINITIVE Jim Conley at Avery Fisher Hall earlier this year, and then showed up at SubCulture to claim Robert Kincaid. I would come see Joshua Henry do any role on Earth. I would come see him play Tevye. It would be amazing.
Also: Todd Reynolds, always tasty, always creative, always a blast to play with, along with the rest of my gang, Goldner, Landau & Eblen. Two more concerts left in this year's residency. Hope to see you there!
I Love Betsy from Honeymoon In Vegas (JRB)
I'm Not Afraid Of Anything from Songs for a New World (Andréa Burns)
That's What He Said from Parade (Joshua Henry)
It All Fades Away from The Bridges of Madison County (Joshua Henry)
The Logical Song (Supertramp, 1979) (JRB)
One Summer from Forthcoming Musical (Andréa Burns)
A Man's Job from Forthcoming Musical (JRB)
I'd Give It All For You from Songs for a New World (Andréa Burns and JRB)
Always Better from The Bridges of Madison County (Andréa Burns)
Fifty Years Long (JRB)
All Things In Time (Joshua Henry)
Wait 'Til You See What's Next from Prince of Broadway (JRB)
Melinda (JRB)
Someone To Fall Back On from Wearing Someone Else's Clothes (JRB)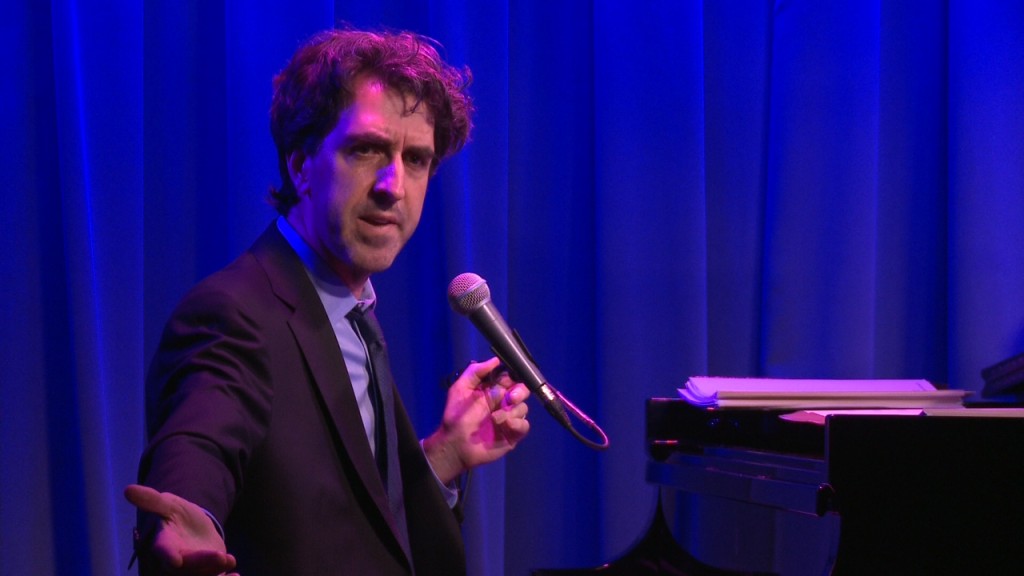 JRB: piano, vocals
Andréa Burns: vocals
Joshua Henry: vocals
Todd Reynolds: violin
Justin Goldner: guitars
Randy Landau: basses
Jamie Eblen: drums