Posted on September 21, 2012 at 7:27 pm
September 22 in Pasadena, I'll be part of a FREE CONCERT under the stars in front of City Hall, celebrating the life and music of the great Marvin Hamlisch.
Jason Alexander is hosting, Larry Blank is conducting, I'm playing some tunes, Valerie Perri and Lisa Vroman will be singing, the Pasadena POPS will be playing, and it should be a beautiful night to remember an extraordinary musician.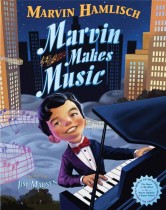 Show starts at 7, but there's pre-concert stuff starting at 5:30, including food trucks, kids' entertainment, musical instrument petting zoo and more.
Here is the page from the Pasadena Symphony about the show, and here's a little more detailed article about the evening. I'm really looking forward to it, and I hope we'll see you there! Marvin was a very important influence on my work, and as far as being an amazing musician and a fantastic songwriter and a great personality, well, nobody did it better.
All best,
Jason Robert Brown